A simple and Easy Marinara Sauce made with good quality San Marzano canned tomatoes.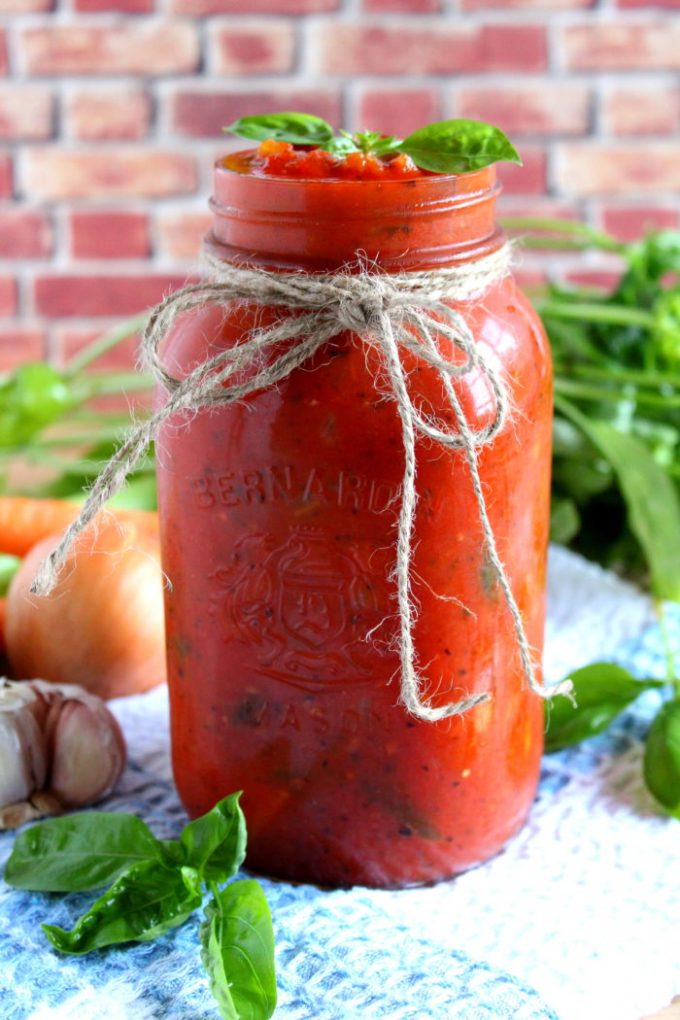 Marinara Sauce From Scratch
Canned tomatoes make a delicious Easy Marinara Sauce.
The key to making this super easy tomato sauce is good quality San Marzano tomatoes as well as the best and freshest onions, celery, carrots and garlic. You will be rewarded with the most sensational aromas and intense flavours of a great simple sauce.
Basil is one of my absolute favourite herb and I love to use both the dry and fresh basil in my tomato sauce. The dried variety is great for a long simmering pasta sauce as it has time to infuse the dish with its sweet scent.
When I have an abundance of fresh basil, I will add a couple of springs during the simmering time. Then I'll simply fish it out and finish the sauce with an additional layer of shredded basil just before serving.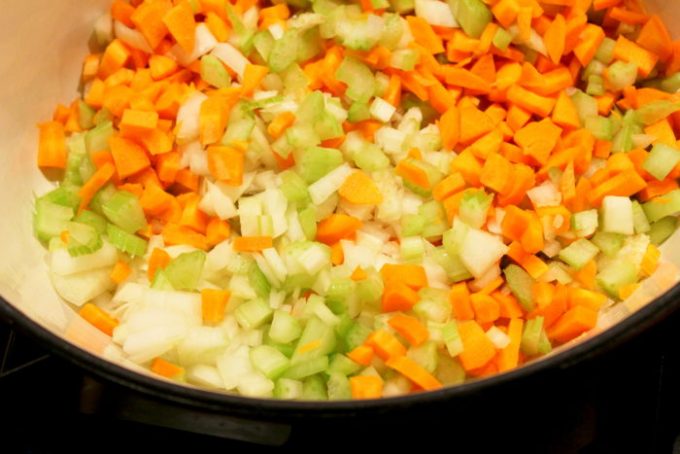 Taking the time to sauté the onions until they are translucent ensures a sauce full of flavour.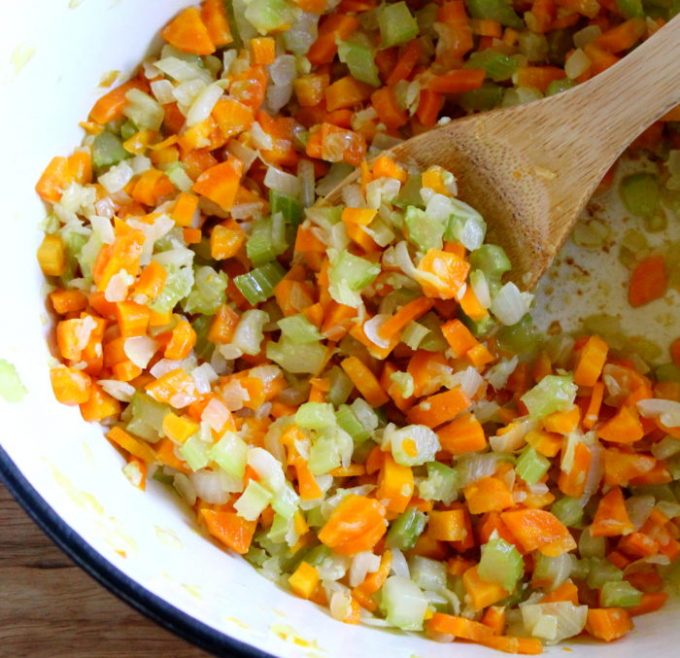 What is Marinara Sauce Used For?
This recipe is so versatile, one I turn to when making my Chicken Parmesan with Kale or serving it alongside my Arancini. It is also my go to recipe for simmering melt in your mouth meatballs.
It can also be served with any pasta of your choice.
After draining the cooked pasta, I prefer to coat it with a ladle or two of tomato sauce. Then stir well, plate and add additional sauce with a generous sprinkle of Parmigiano Reggiano cheese.
It's also wonderful over gnocchi or you can use it in your favourite baked pasta dishes.
Alternately, you can add some hot chilli flakes while it's simmering and use as a spicy dipping sauce.


This recipe makes enough to fill 2 mason jars. It can be refrigerated for up to 5 days or can be frozen for later use.
Buon Appetito!

Print Recipe
Easy Marinara Sauce
A simple and Easy Marinara Sauce made with good quality San Marzano canned tomatoes, and a medley of chopped onions, carrots and celery.
Ingredients
Let's Get started with Easy Marinara Sauce

Ingredients:

1/4

cup

extra-virgin olive oil

1

cup

diced carrots

1

cup

diced celery

2

medium onions

peeled and diced

4

garlic cloves

minced

2 28

ounces

canned San Marzano whole peeled tomatoes

crushed

1

tablespoon

dry basil

2

springs of fresh basil

intact on the branch plus an additional

1/2

cup

shredded basil

1 1/2

teaspoon

kosher salt

1/2

tsp

freshly ground black pepper
Instructions
Pour the olive oil in a sauce pot and stir in the chopped carrots, celery, onions and minced garlic. Add a pinch or two of salt and pepper.

Cook for about 8 minutes or just until the vegetables soften and the onions are translucent. (Taking the time to sauté the onions until they are translucent ensures a sauce full of flavor.)

Pour in the crushed tomatoes. Fill the tomato cans with 3/4 full of water, give it a good swirl to release any tomato bits resting at the bottom of the can and add this to the pot.

Stir in the dry basil and the 2 basil sprigs, salt and pepper. Turn up the heat, cover and bring your sauce up to a boil, stirring and checking frequently. Once you have an active boil, reduce the heat to low and let the sauce simmer covered for 1 hour stirring occasionally.

At this point the sauce should have thickened and reduced by a quarter. If not, simply remove the lid, turn up the heat a little and let it cook for a half hour longer. When it becomes concentrated enough, you will know it is ready. Just before serving fish out the two sprigs of basil and add in the additional 1/2 cup shredded basil. Taste the sauce and add more salt if needed.