Affogato is an Italian coffee and gelato dessert. A shot of hot espresso is poured over a scoop of vanilla gelato, drowning it into a delicious concoction.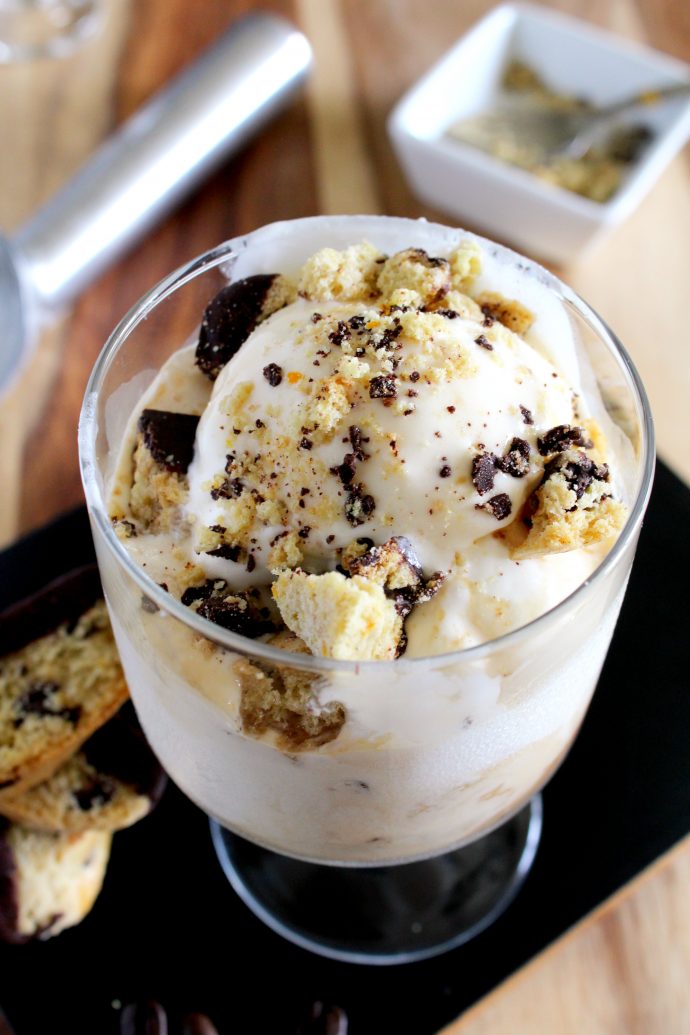 The freshly brewed deep and rich aromas of my parents stove top coffee, always had me up and out of bed early when I was younger.
Once seated at the table mamma would serve me a bowl of my favorite cereals with milk and a little splash of her morning coffee.
It certainly had me feeling all grown up. I suppose this is how my love of coffee began and still continues to this day.
What does Affogato mean you ask?
Affogato literally translates to "drowned".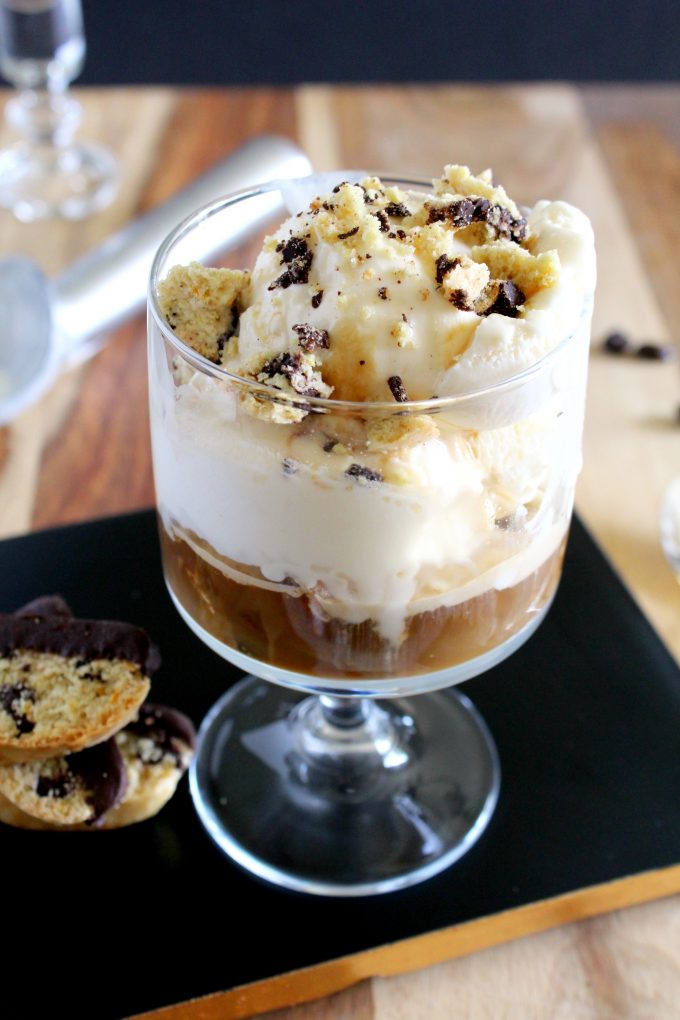 This classic treat is served with one scoop of gelato and a shot of hot espresso.
My version here is somewhat more indulgent.
I initially wanted to make this a two ingredient recipe, however, I could not resist adding some of my freshly baked chocolate anise biscotti. But you can use other ice cream toppings of your choice if you so wish.
To compliment the anise flavor of the biscotti, I added a shot of Sambuca. This makes for one very delicious and heavenly coffee dessert! Not to mention how indulgent it is as well.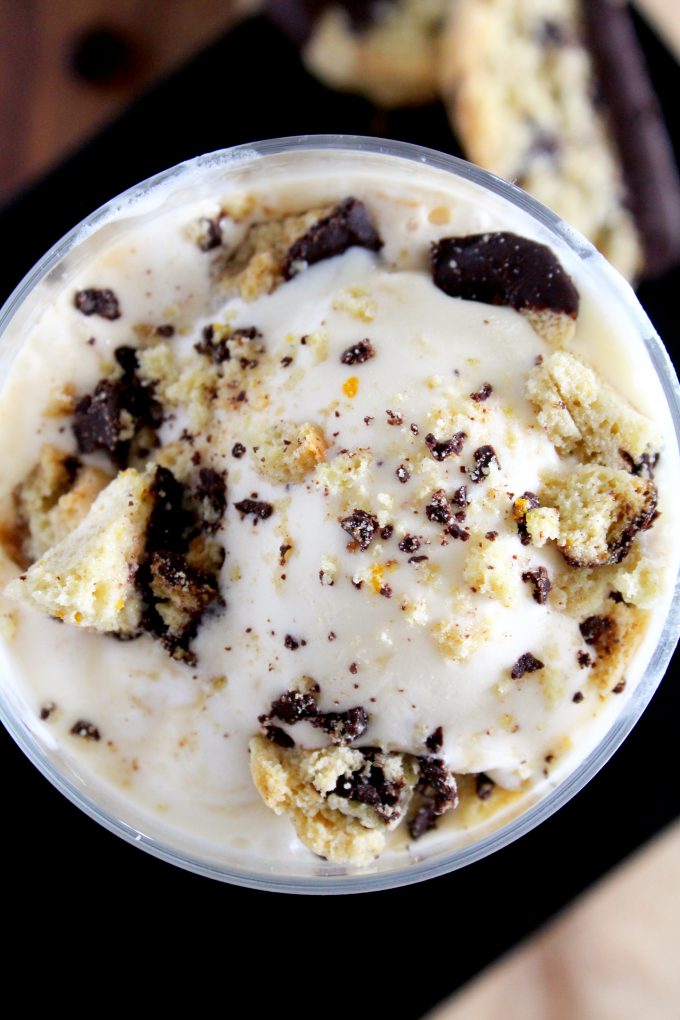 To achieve the very best results, do use a high quality coffee and not the instant variety.
It just will not do in this recipe! So dust off that old Italian stove top coffee maker if you haven't used one in a while. Or maybe you have one of those automatic espresso makers.
As long as it's not instant or percolator coffee! Says the proud coffee snob here!
Also bears mentioning, is to use chilled glasses before scooping in the ice cream and pouring in the coffee.
Better yet, prepare this dessert ahead of time by placing 1 scoop of ice-cream in a freezer proof serving glass, sprinkle with crushed biscotti and top with another scoop of ice cream and place in your freezer.
When ready to serve remove from freezer, pour warm coffee and the Sambuca over the ice cream and sprinkle with more crushed biscotti.
This is one easy and super creamy Affogato style frappuccino! Try it. You'll love it!

What is your favorite coffee drink? I would love to hear from you!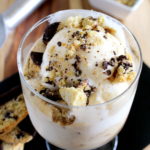 Print Recipe
Affogato
Affogato, a classic Italian coffee and ice cream dessert, with a shot of Sambuca and sprinkled with crushed chocolate anise biscotti.
Ingredients
4

generous scoops of vanilla ice-cream

4

ounces

hot espresso coffee

2

ounces

Sambuca

1/2

cup

crushed biscotti (approximately)

2

chilled dessert glasses or cups
Instructions
Place 1 generous scoop of vanilla ice-cream in each well chilled dessert glass or cup.

Sprinkle each scoop with some crushed biscotti.

Top with a 2nd scoop of ice-cream.

Pour 2 ounces of hot espresso into each glass.

Pour 1 ounce of Sambuca into each glass and sprinkle with remaining crushed biscotti
Nutrition
Calories:
109
kcal
|
Carbohydrates:
7
g
|
Protein:
1
g
|
Fat:
2
g
|
Saturated Fat:
1
g
|
Cholesterol:
1
mg
|
Sodium:
38
mg
|
Potassium:
28
mg
|
Sugar:
4
g
|
Calcium:
14
mg
|
Iron:
1
mg