This Lemon Poppy Seed Loaf has some serious lemon kick with a tangy lemon syrup that slowly seeps into the loaf rendering it extremely moist and irresistible.
It also has a delightful crunchy bite from the poppy seeds.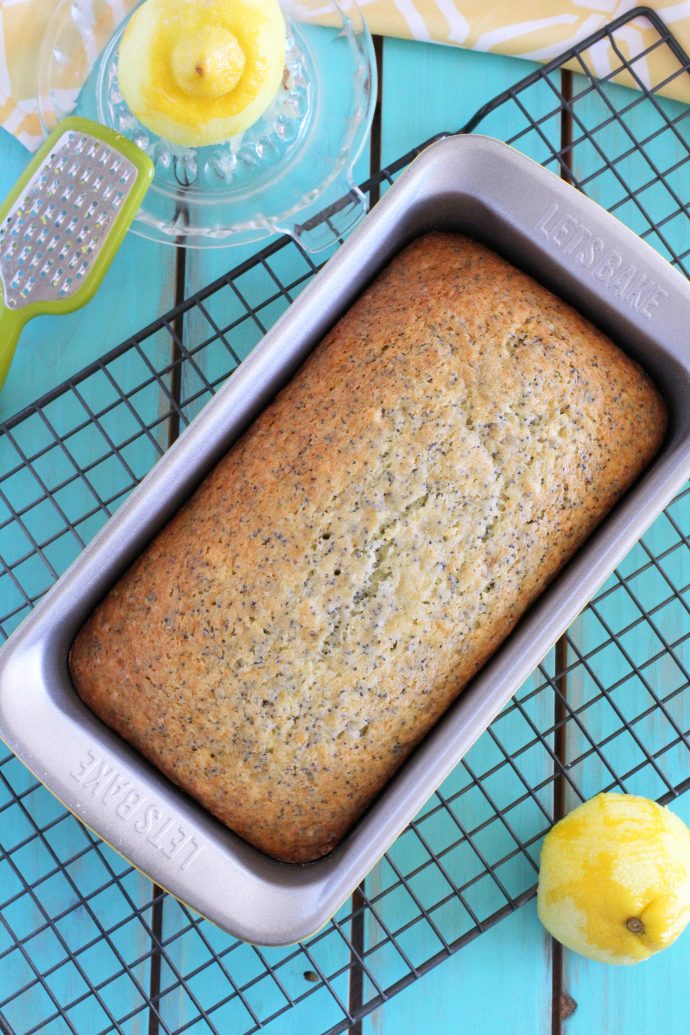 What a tasty way of bringing a little bit of sunshine to your day with this bright and bold sweet loaf.
It's uncomplicated and a pretty straight forward dessert. It really doesn't require much effort in the kitchen.
For one, all ingredients are readily available. Unless, you're not like me. And you don't have stashes of poppy seeds chilling in the freezer.
But really you'll love it for its simplicity which always garners rave reviews. Also it never, ever ceases to impress!
And yes! This lemon poppy seed loaf is definitely better then Star Bucks!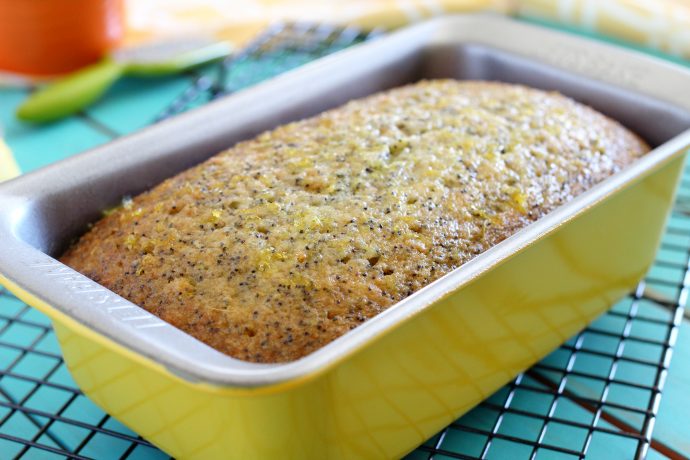 What are Poppy Seeds?
Poppy seeds are nutty and pleasant in taste.
These seeds which are obtained from the dry fruit of the poppy plant are very safe to use as food, however they go rancid very quickly.
The old adage "fresh is best" rings true here. So, if you are not one to bake often with poppy seeds, you may want to purchase them in small quantities. Just saying!
You can freeze any remaining poppy seeds in a freezer bag for future use. They really keep quite well for about a year in the freezer!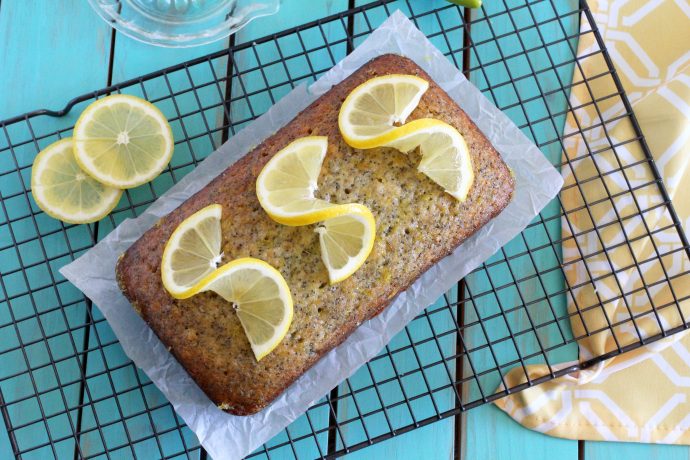 This loaf is by far, my most requested recipe and a great one to have in your repertoire.
Just be sure to bring the recipe along with you if your making it for family and friends as its truly a no fail treat.
Your mornings will never be boring with this Lemon Poppy Seed Loaf and be sure to enjoy it with your favourite cup of tea or coffee.
Seconds are always allowed and encouraged!

Happy Baking!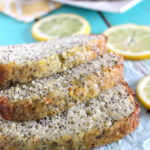 Print Recipe
Lemon Poppy Seed Loaf
Lemon poppy seed loaf with a serious lemon kick. It's topped with a tangy lemon syrup that seeps into the cake rendering it moist and irresistible.
Ingredients
1/2

cup

butter

softened

1

cup

granulated sugar

2

large

eggs

1 1/2

cups

all purpose flour

3

tablespoons

poppy seeds

lemon zest

from 1 medium lemon

1

teaspoon

baking powder

1/4

teaspoon

salt

1/2

cup

milk

I used almond milk
Lemon Syrup
1/3

cup

granulated sugar

1

teaspoon

grated lemon zest

1/3

cup

lemon juice

freshly squeezed
Instructions
Preheat oven to 325* degrees.

Grease an 8 x 4 inch loaf pan.

Beat together butter and sugar in a large bowl until fluffy, for about 2 minutes. Next beat in the eggs, one at a time.

In a medium size bowl, stir together the flour, poppy seeds, lemon rind, baking powder and salt.

Next, stir the flour mixture alternately with the milk into the butter mixture, making three additions of flour and two of milk.

Pour the mixture into the prepared pan and bake in the preheated oven for about 50 to 60 minutes or until a toothpick inserted in the centre comes out clean.
Lemon Syrup
Combine all the ingredients for the lemon syrup in a microwaveable bowl and heat for 1 minute, or until sugar dissolves.

With a wooden skewer, poke holes all over the hot loaf, piercing all the way down to the bottom.

Pour the lemon syrup evenly over the warm loaf and let it cool for 30 minutes. Invert the loaf onto a rack and let it cool completely.
Notes
Adapted from Canadian Living's Best Muffins and More.