Ciambelle, Italian ring cookies with a distinctive round shape.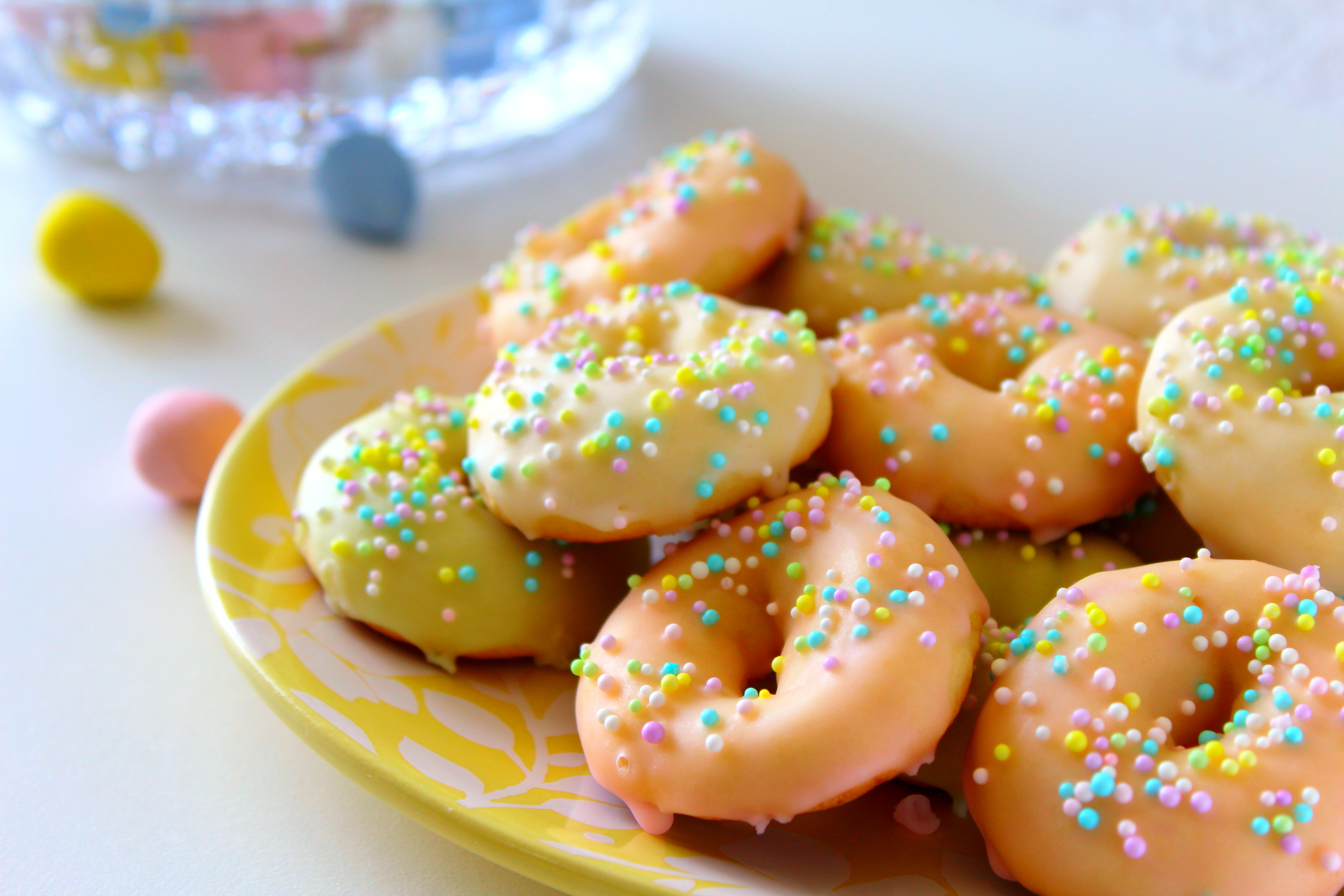 Many regions in Italy have their own version of this ever popular cookie. The savory ciambelle, made with red or white wine and oil, are much crunchier and suited to dunking in a glass of sweet wine. The sweeter version is often made with butter, scented with vanilla and has a tender bite.
Other baked goods shaped in a ring such as cakes or even doughnuts are also called ciambelle or ciambellone, referring to it's much bigger form. I remember my mom baking the ciambellone (doughnut shaped ones). They were very similar to a panettone in texture. She would serve them to us with a big glass of milk…they were just begging to be dipped! When she was not looking I would dip them in her coffee. Hence, my love of coffee!!!
I found this ciambelle cookie recipe years ago on the Martha Stewart website. They looked just like my mom's but smaller, so of coarse I just had to give them a try. Since then they have graced every holiday cookie tray. They are so adorably elegant making them perfect for weddings, baby showers or even baptisms.
These cookies are not difficult to make and the dough is very forgiving and easy to work with. You can dress them up to suit any holiday celebration simply by tinting the icing with your favorite food colors and sprinkles of your choice.
Yields 6 dozen cookies
Ingredients; Cookies
3 cups all purpose flour
1 tbs baking powder
1 1/4 tsp salt
2/3 cup granulated sugar
1 tbs + 1 tsp grated lemon zest
1 cup unsalted butter, softened
3 large eggs
1 tsp pure vanilla extract
1 tsp fresh lemon juice
Ingredients; Lemon Glaze
3 cups icing sugar
4 to 6 tbs fresh lemon juice
nonpareils of your choice, for sprinkling
food coloring of you choice (optional)
Preheat the oven to 350 degrees.
Line 3 cookie sheets with parchment paper and set aside.
In a medium bowl , stir together the flour, baking powder and salt and set aside.
Pulse together the sugar and lemon zest in a food processor for about 2 minutes.
In a stand mixer or hand held mixer, beat the sugar-lemon zest mixture with the butter on medium speed until it turns pale and fluffy. For about 2 minutes.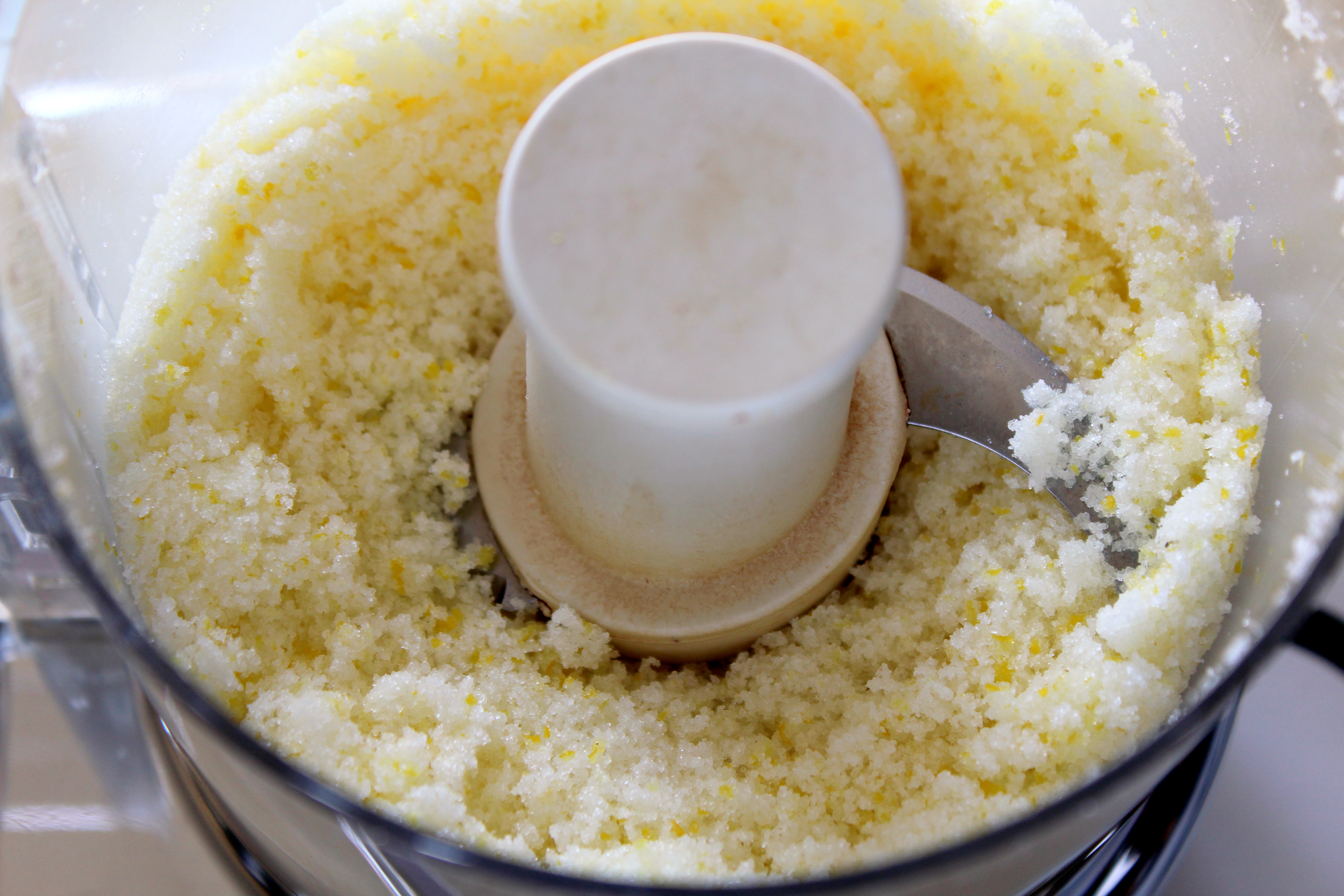 Add the eggs one at a time and beat well after each addition. If using a stand mixer, make sure to scrap down the bowl a couple of times. Beat in the vanilla and the lemon juice.
Reduce the speed to low and start adding the flour mixture a bit at a time until it is combined.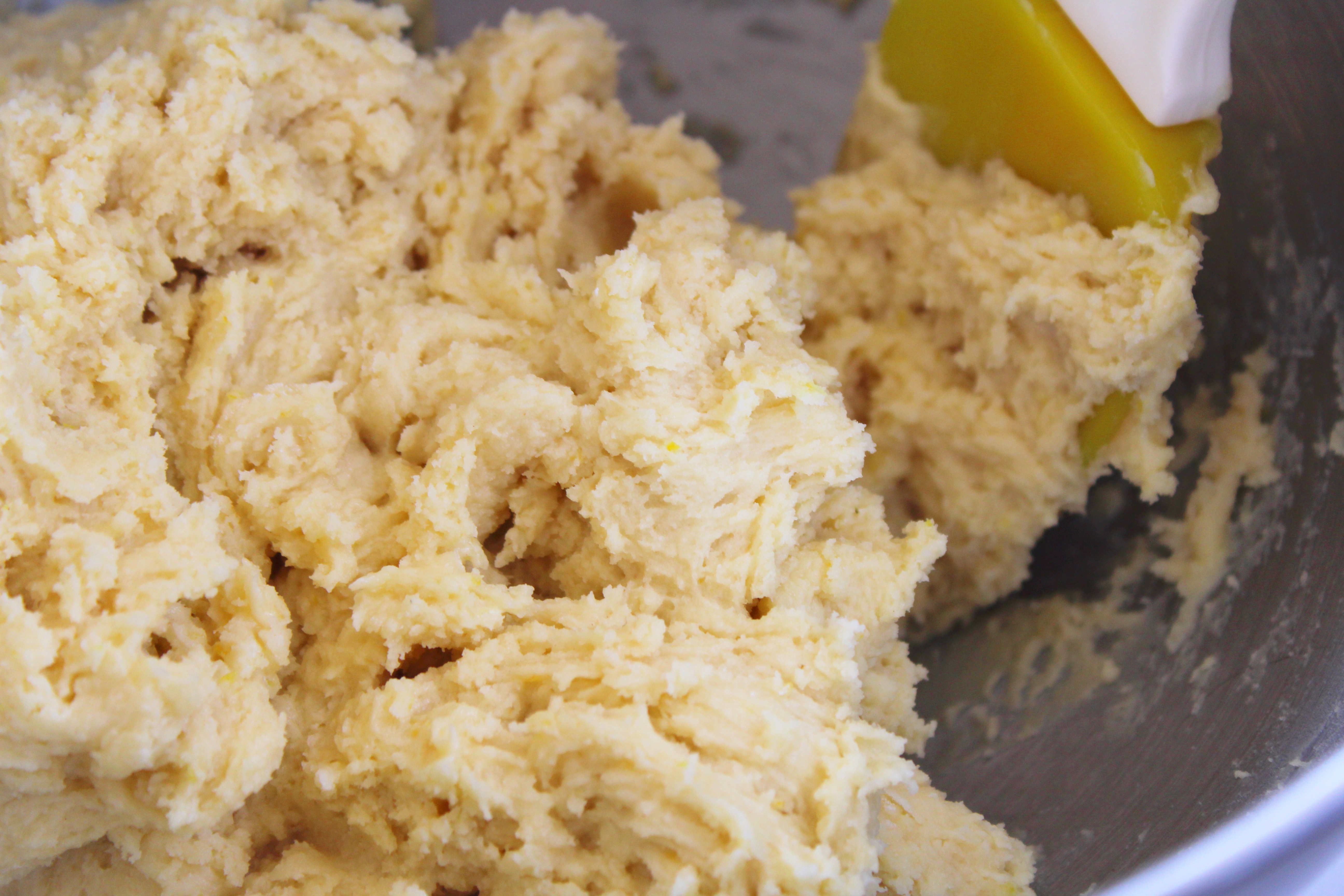 Using a small ice-cream scoop of about 1 1/4 inch in size, scoop out dough onto a lightly floured counter. If you don't have an ice-cream scoop, a tablespoon will do. Roll the dough into a rope, not more than 4 inches. You can roll them on your counter but I found it easier to roll between the palm of my hands, lightly dusted with flour. Bring the ends together, slightly overlapping and pressing to form a ring.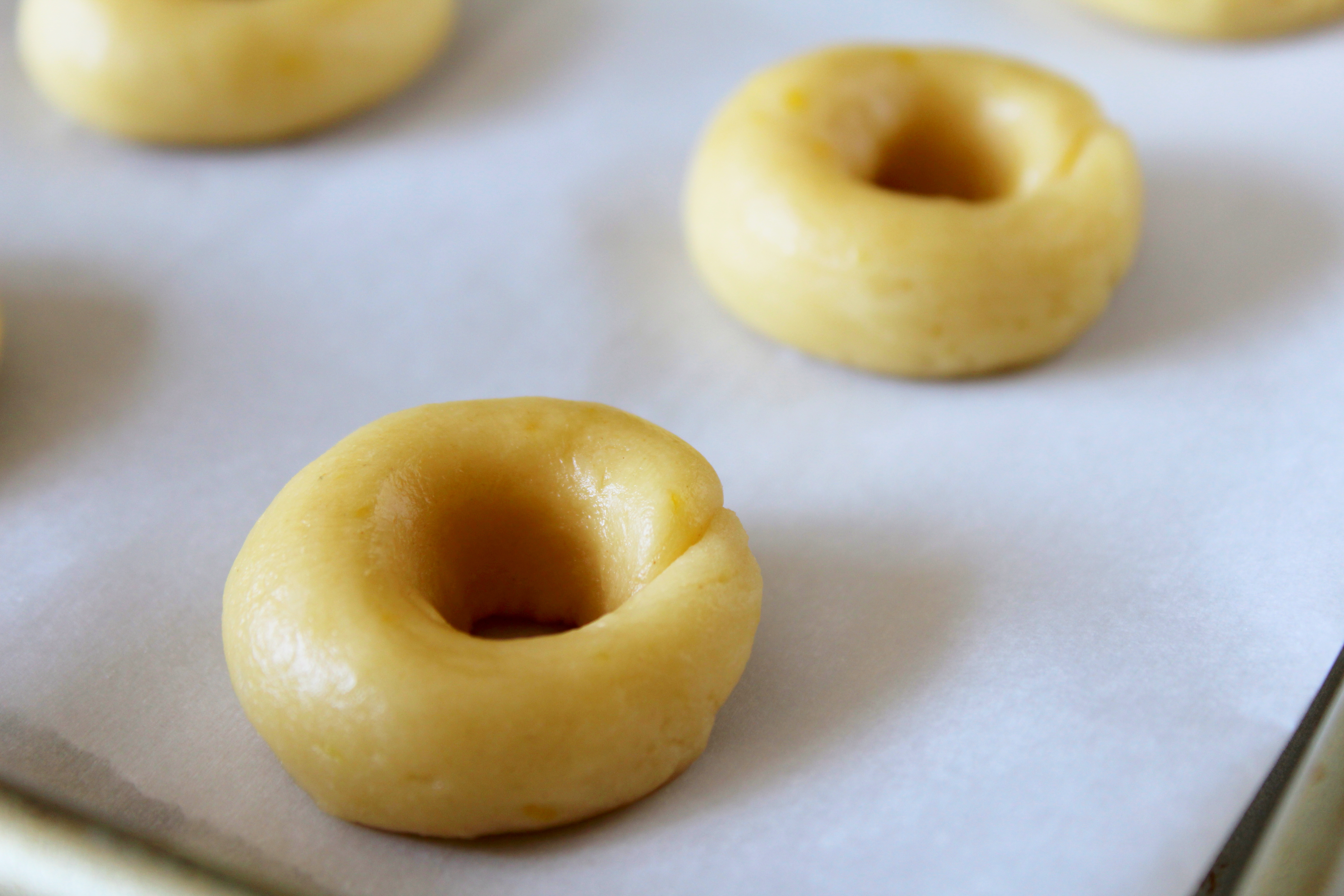 Transfer to your prepared cookie sheet and repeat with the remaining dough leaving about 1 inch space between each cookie. These cookies do not spread while baking but will expand somewhat. Bake one pan at a time in a preheated oven at 350* for about 15 to 18 minutes. The cookies should have a pale golden look when done. Transfer cookies on a cooling rack. Let cool completely before icing.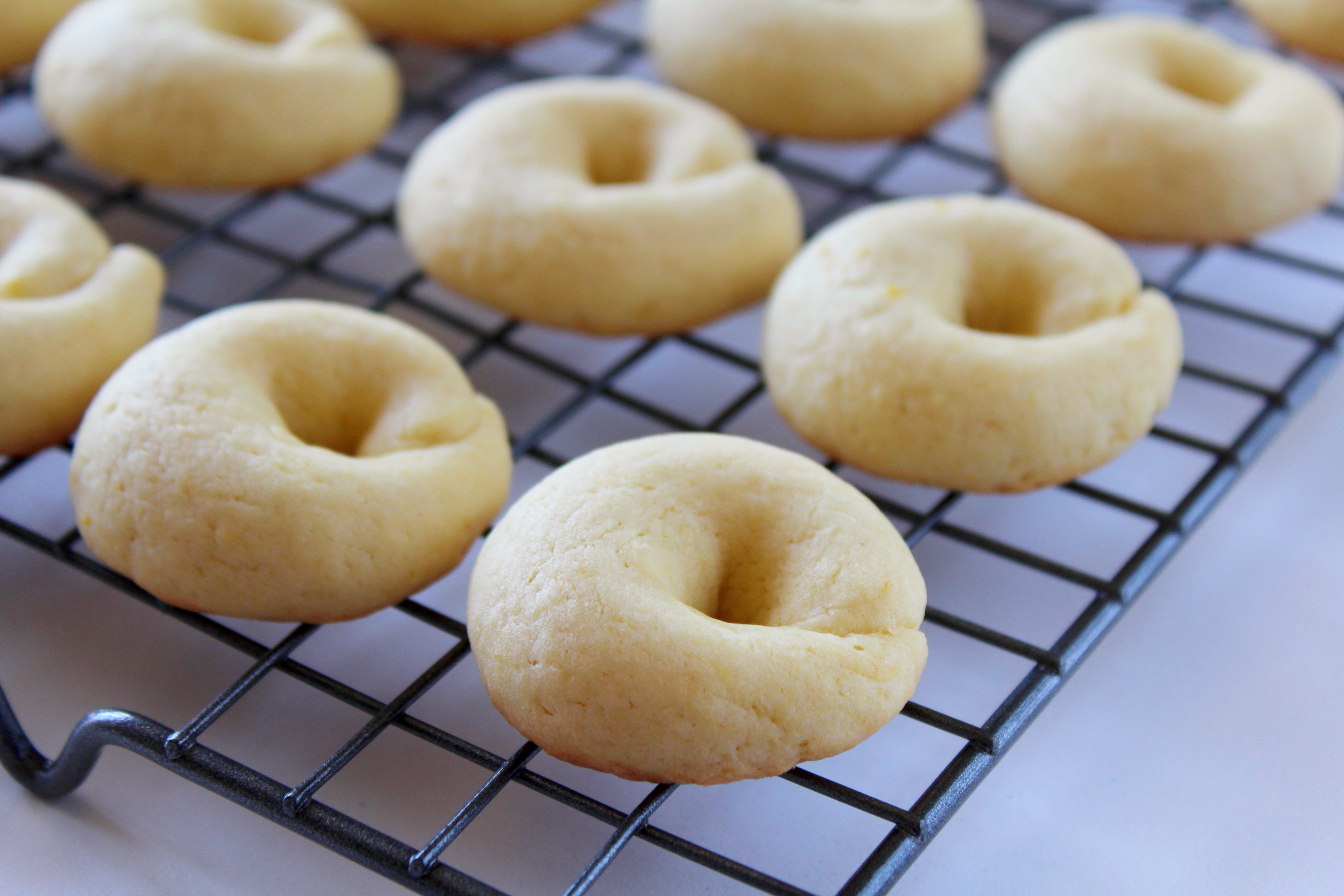 For the glaze; In a small bowl, whisk together the icing sugar and lemon juice till smooth. Dunk the top part of the cookie into the icing and let any excess drip off. Place the cookie on a wire rack and sprinkle with the nonpareils of your choice. Let the cookies dry completely. These cookies keep well in an airtight container lined with wax paper between each layer and stored in a cool dry place and freeze very well.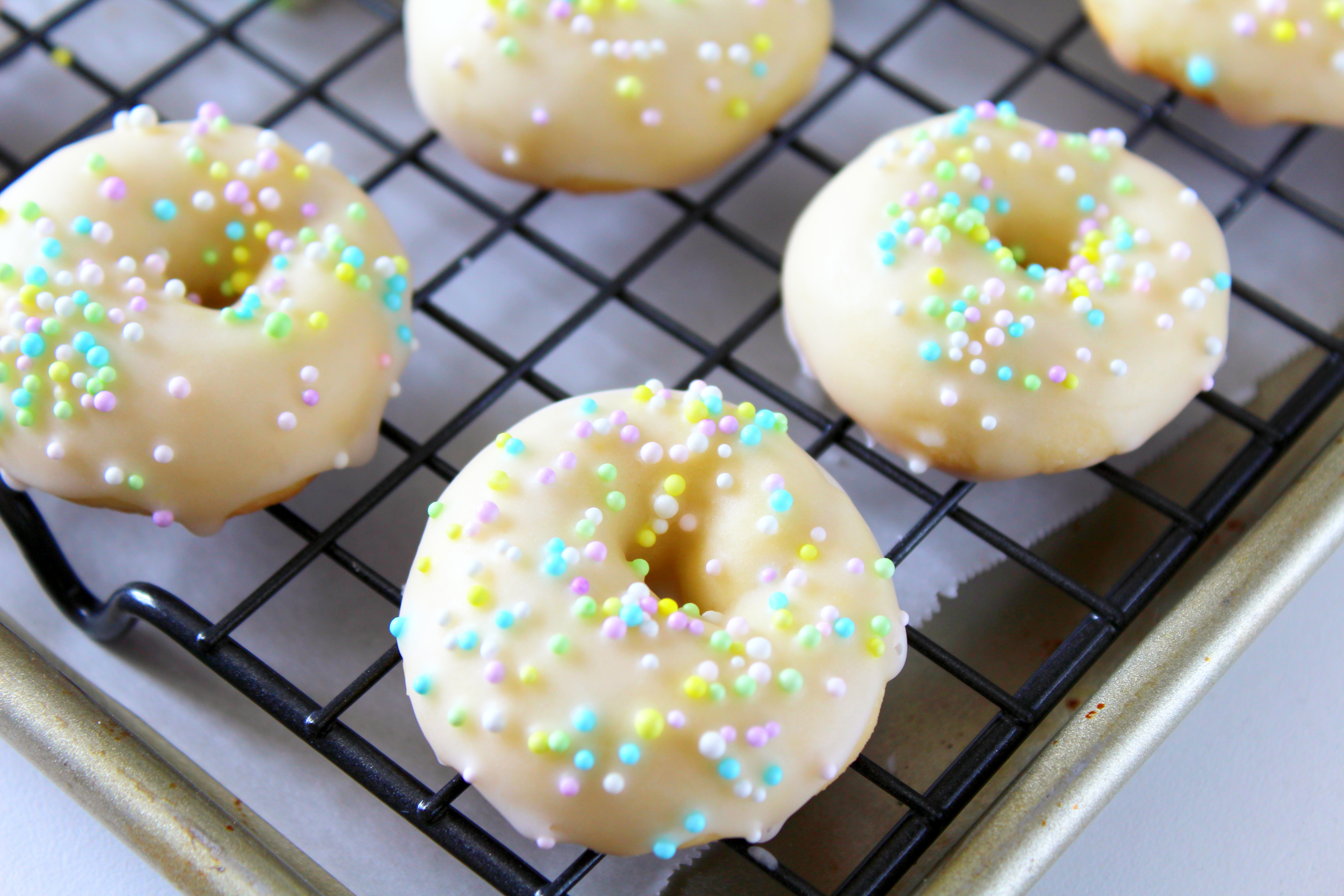 Simply because it's Easter, I separated the lemon glaze into 4 small bowls and stirred in 1 drop of yellow, red and green food coloring into each bowl. I kept the 4th bowl white. Gel food colors work best, they will not thin out the glaze.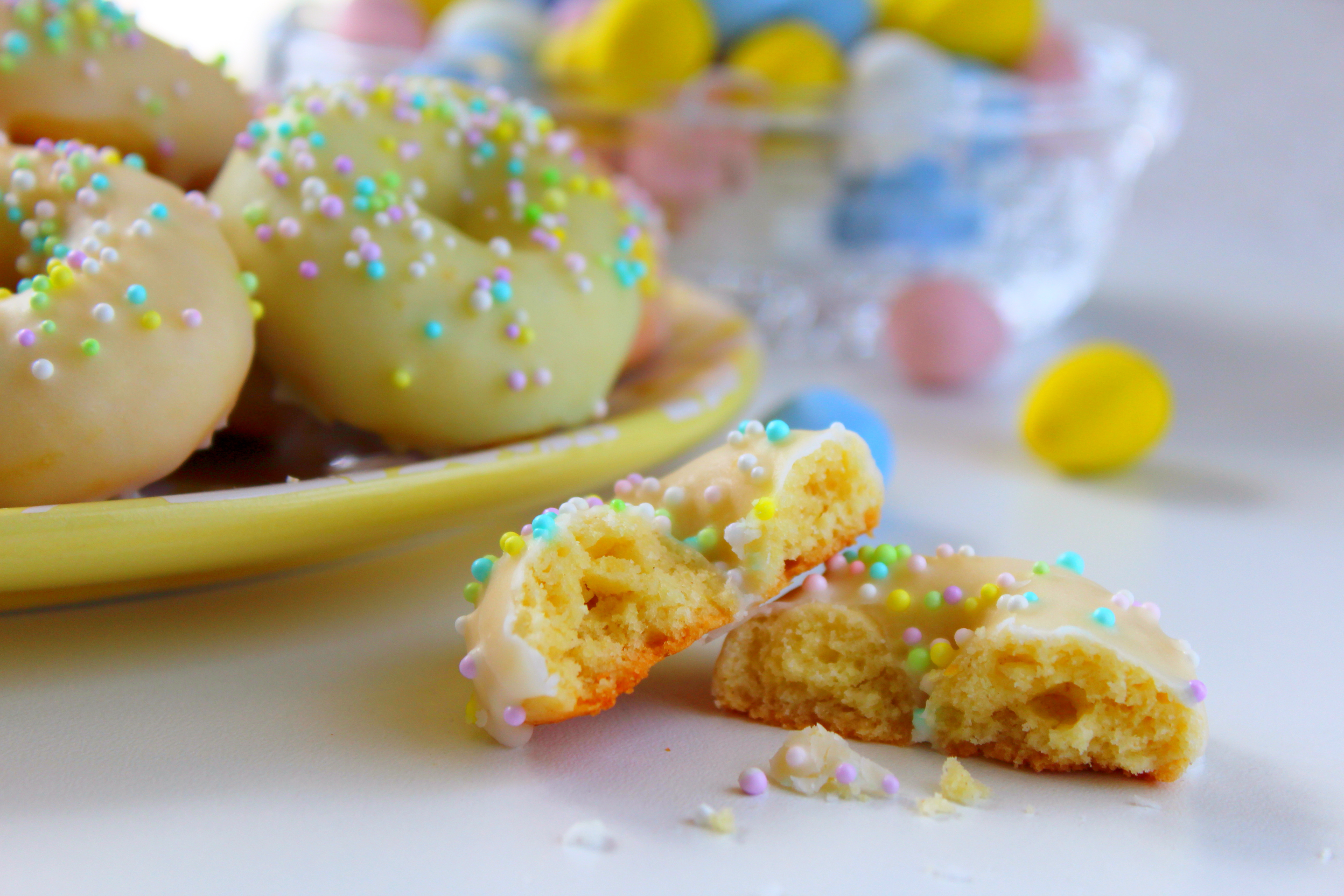 These Ciambelle are so pretty to look at. Not to sweet and with a tender, tasty bite.
Lemon-licious!!!!!!