Baking For A Cure!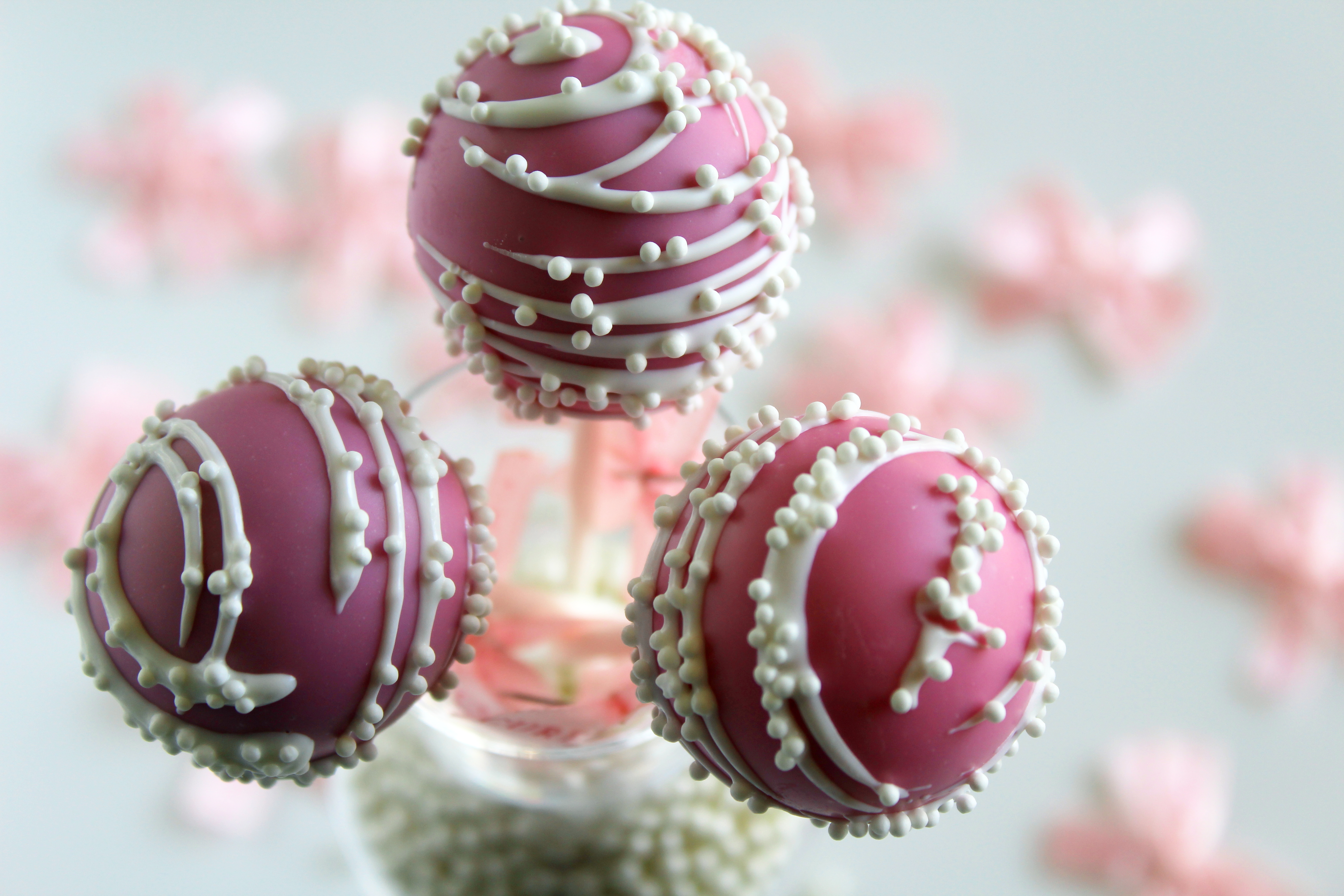 Hi everyone, it has been almost three weeks since my last post. To say that it has been a little chaotic is certainly an understatement, but I have been loving every minute of it. From cake pop requests for a certain young lady's 25th birthday party who was traveling to Greece for a milestone celebration and then more cake pops for a dear friend and colleague on her retirement potluck lunch.
Miss A., (the retiree) is truly an exceptionally strong and a courageously inspiring nurse with strong core values. She has most definitely earned the time to rest and pamper herself. I wish her a well deserved retirement, moving on to the next amazing chapter in her life.
Last but not least, it has been great fun to be part of a special event "National Denim Day". For those not familiar with National Denim Day, it is an event held annually on the Tuesday following Mother's day. Inaugurated by the CURE foundation in May of 1997, as its' main fundraiser. They encourage all businesses, organizations and institutions across Canada to allow employees and students to wear denim for a day at a suggested $5.00 donation and receive CURE'S "pink ribbon". They have since then, raised over 26 million dollars! The funds being raised, benefit thousands of people faced with the devastating effects of breast cancer, as well as purchasing state-of-the-art equipment and supporting research, education, and awareness for breast cancer across Canada.
I proudly support the Cure foundation in promoting breast cancer awareness through baking for a CURE. This disease has taken too many loved ones way too soon.
Along with a few of my colleagues, purely on a voluntary basis, we have baked some pretty-in-pink desserts to entice fellow workers to donate and ultimately make a difference. This is our way of thanking existing supporters and a way of attracting new ones. For their $5 donation they get a free sweet treat and a pink ribbon which allows them to wear denim to work on May 12. We set up our sweet table in the hospital cafeteria, sold pink ribbons and within two hours raised a thousand dollars. Not to shabby for a couple of hours work!
My contributions were pretty in pink cake pops, pink marshmallow pops and sweet pink popcorn!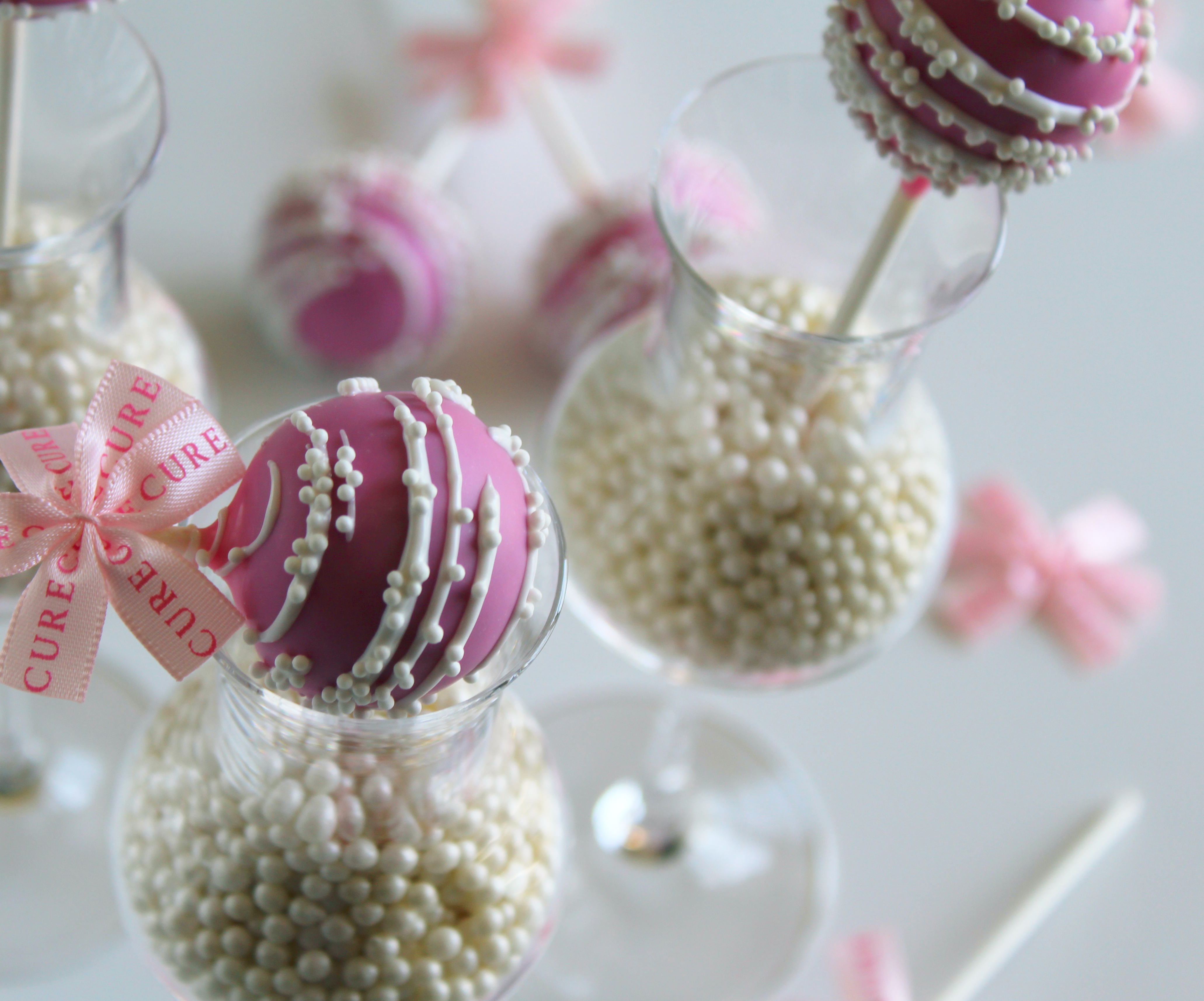 These cake pops would also make a great Mother's Day gift and sure to put a smile on her face 🙂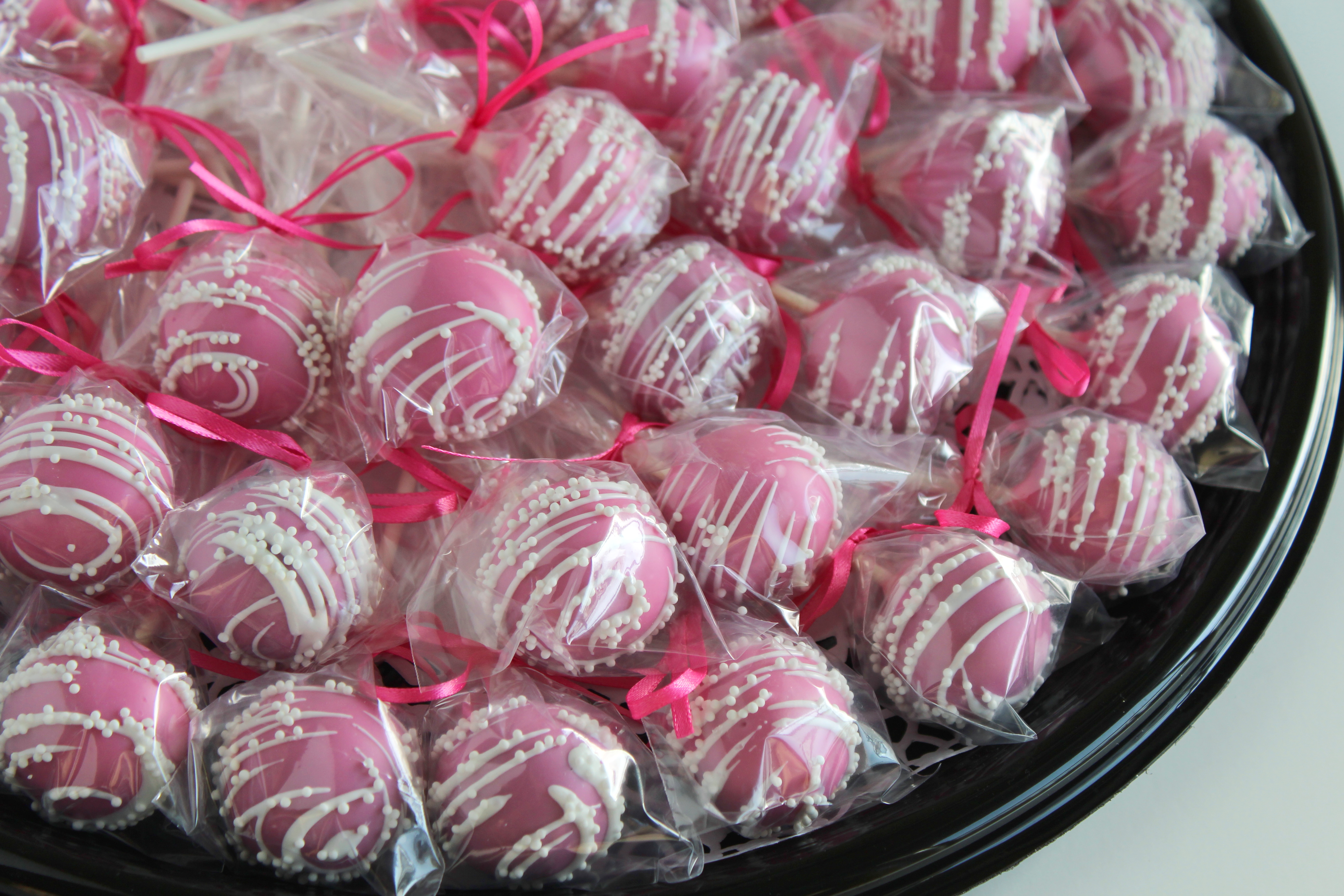 If you want to give the cake pops a try, go to my Winter Themed Cake Pop tutorial. The thing I did differently this time is that I used bright pink candy melts from Wilton, drizzled them with bright white candy melts and sprinkled on white nonpareils.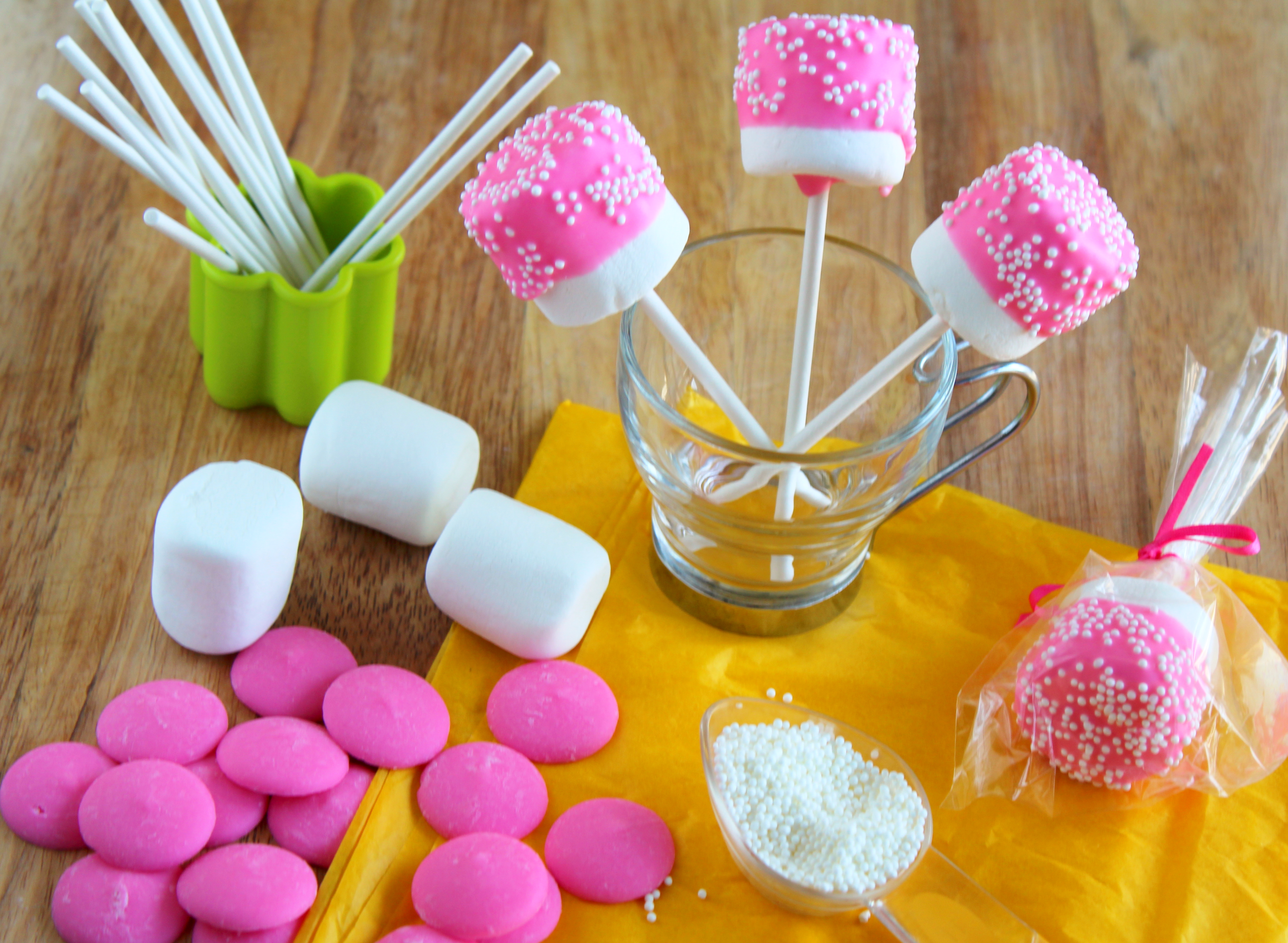 These marshmallow pops are super easy to make! What a fun project these would be if you have little ones in the house. The only drawback …you may be sweeping up the nonpareils for a few days 🙂
You will need: 40 marshmallows, 40 sticks, 450 grams bright pink candy melts, white nonpareils and approximately 2 teaspoon vegetable oil for thinning the candy coating if needed.
Melt candy coating in a wide rimmed mug, deep enough to dunk in the pops, for 1 minute in the microwave. Stir thoroughly and zap at 15 second intervals if chocolate needs more melting time.
Dip a stick about a 1/4 inch deep into the candy coating then insert the dipped end into a marshmallow. Prop up on a styrofoam block and repeat with remaining marshmallows.
Now you are ready to dunk the marshmallows. At this point if your candy coating has started to harden or is too thick, you can zap it in the microwave for 15 seconds. Stir thoroughly, if it is too thick, stir in some vegetable oil to thin it out and stir again thoroughly.
Dunk the marshmallow in your candy coating to cover about 3/4 of the marshmallow. Remove and while holding by the stick, marshmallow pointing downwards over your mug, tap off any excess coating, sprinkle nonpareils while coating is still wet. Prop back on styrofoam block to dry completely and repeat. Voila, simple right? Yes!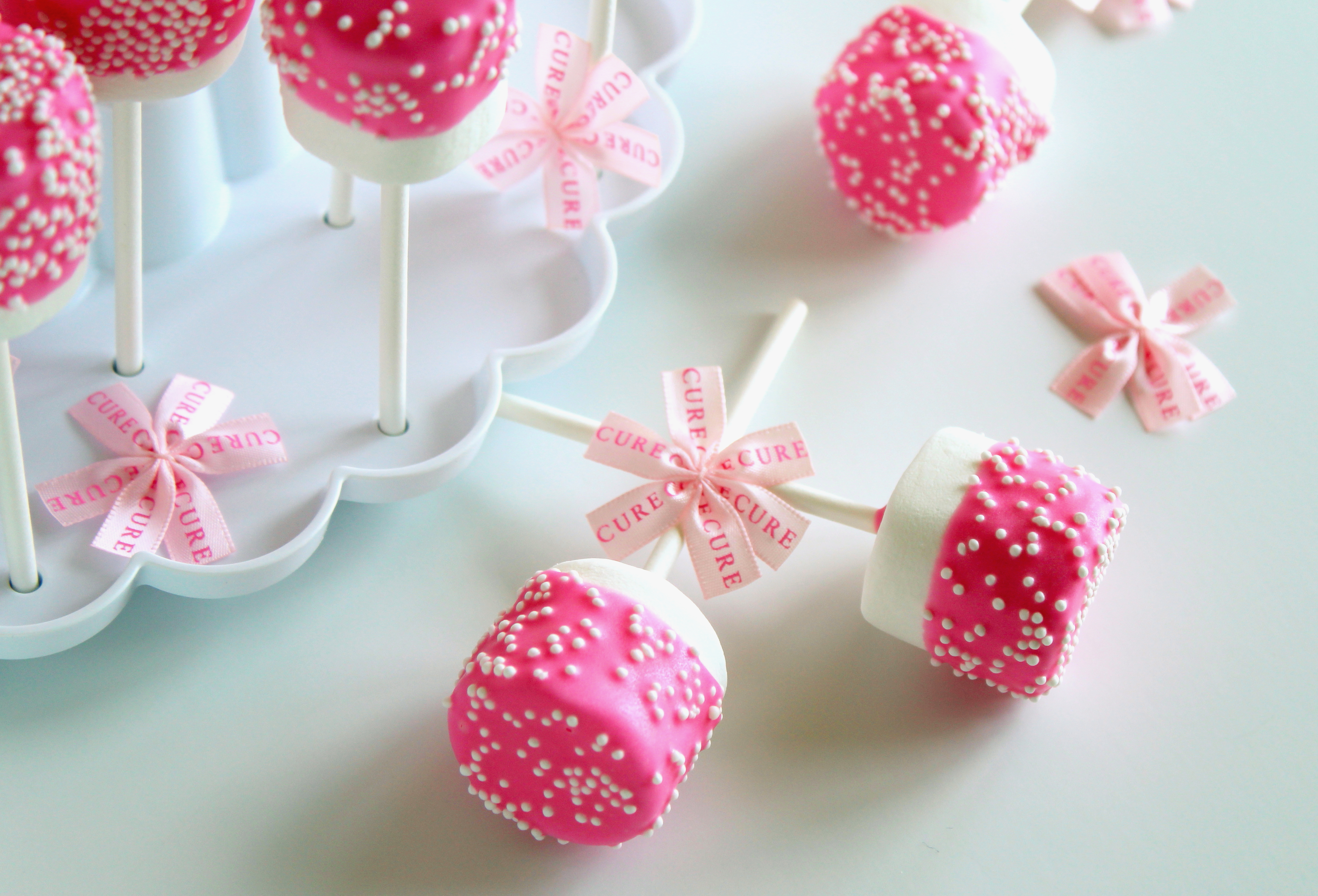 All individually packaged with cellophane bags, tied with a pink ribbon and ready to go 🙂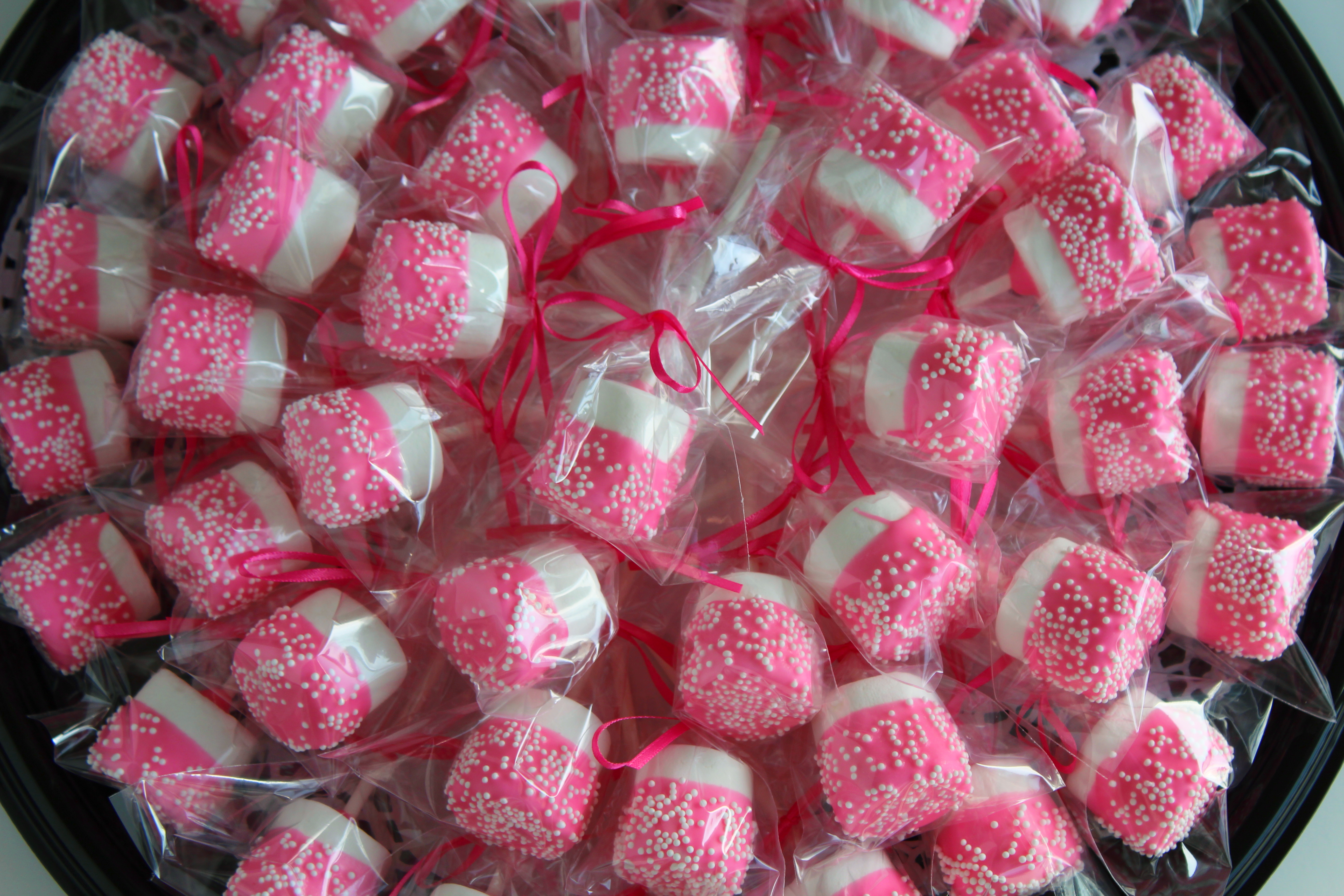 The first time I tried this pink popcorn it turned out a nice pink but was way too sweet for my taste. After reading the recipe over again, I realized I had not popped the correct amount of popcorn as stated. Back to the kitchen I went to try again. The second time around, I would say they were semi-sweet which I found to be quite tasty. However, the color turned out to be much paler. The only difference was in the amount of popcorn kernels. Just the same, everyone loved the pink popcorn. I will definitely try it again with a few tweaks and re-post it as soon as I get the chance. In the meantime if you wish to give it a try go to www.food.com. If you do make it, I would love to hear your thoughts.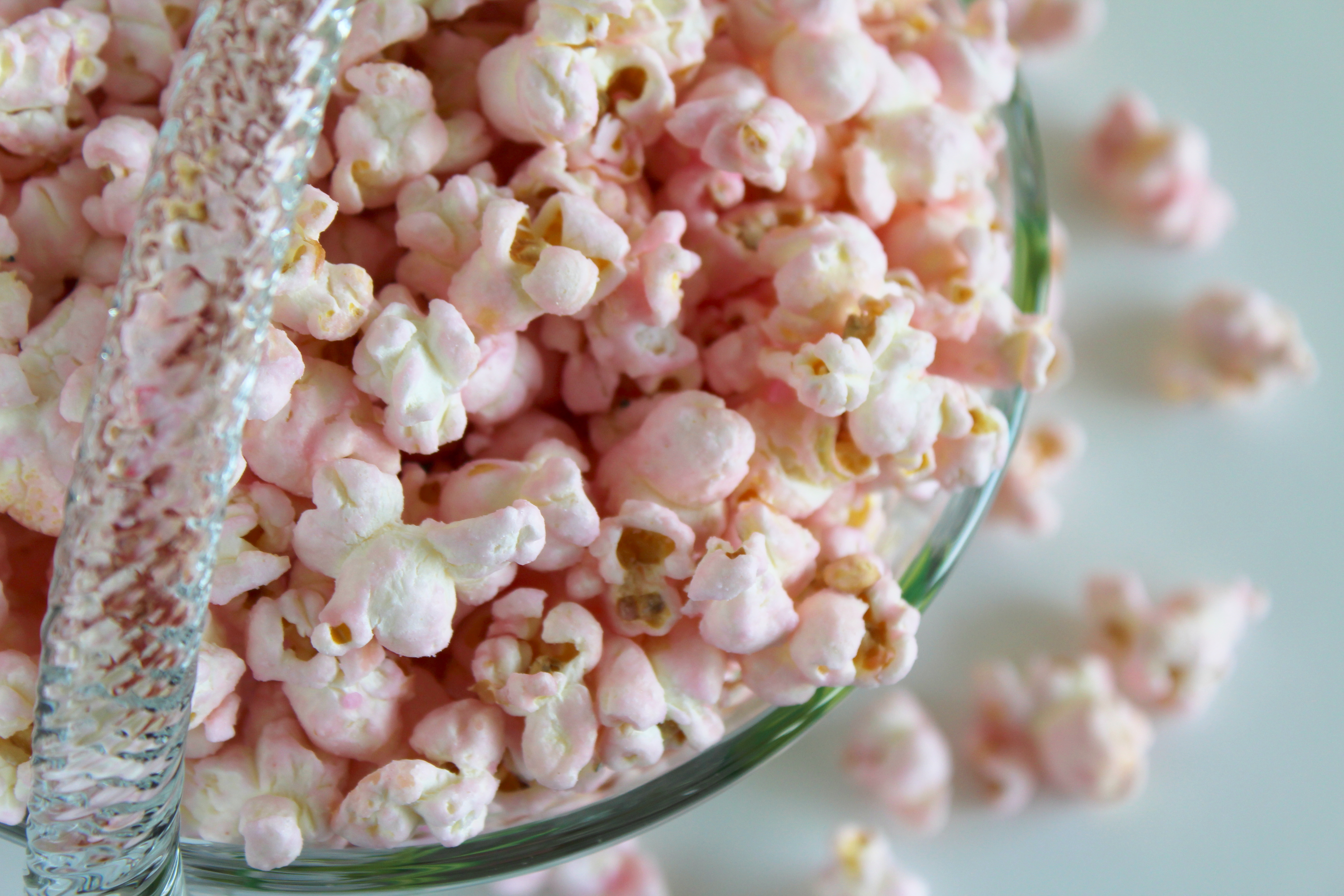 On May 12 let us all wear our Pink Ribbon proudly and help eradicate this deadly disease.
Wishing all the mom's out there a very Happy Mother's Day 🙂
For all the moms no longer with us but forever in our hearts…..I am blowing kisses to heaven!