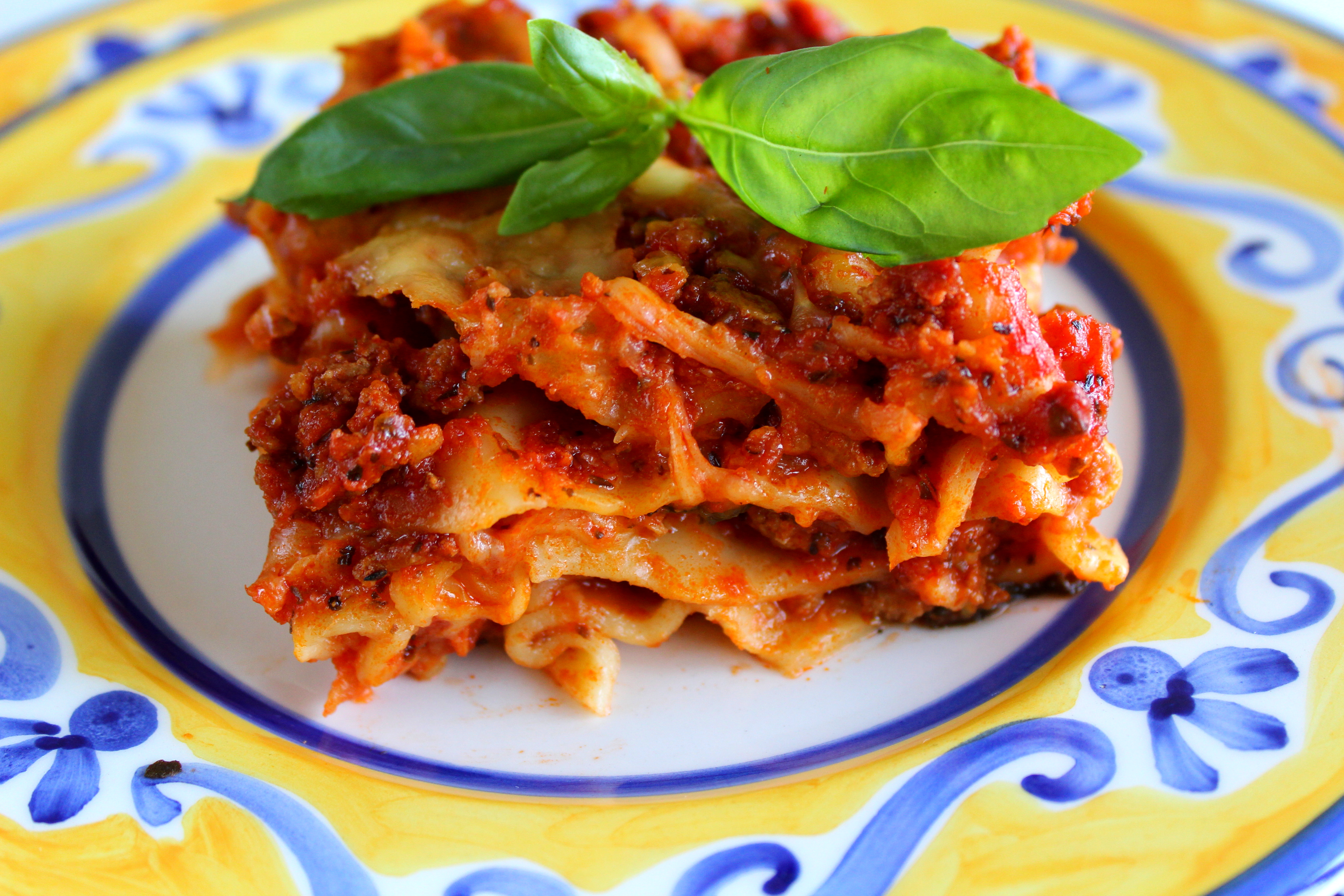 My mother was a kind and gentle soul. On Sunday afternoons she would happily look forward to the arrival of her daughters and grand-kids, greeting everyone at the door and after the initial "buon giorno" she would turn to her grand-kids and proclaim "mi sembra dimagrito", you look like you've lost some weight. Come, come nonna will feed you! And so the Sunday feast would begin!!!
My Italian meals are often based on my own mother's recipes. She truly made the absolute best Lasagna but maybe I'm just biased that way! It certainly was not a recipe that can be thrown together after a busy day at work. It was one reserved for special occasions like Christmas, Easter or even a birthday celebration. It was one she would take great care and time to create, making most of the prep work the day before and she would assemble and bake it the same day it was served. I will share her recipe with a special secret ingredient in a later post to truly do it justice!
This lasagna recipe I've adapted better suits a busy mom. It is one I have made over and over again for my own family. While you can use any canned tomatoes of your choice I highly recommend San Marzano. They are much sweeter and have low acidity and seed count and are by far the most famous tomatoes to come out of Italy.
This recipe serves 12 people. You will need a pan about 15 by 10 1/2 by 2 1/2, approximately.
My daughter and her friends are eagerly waiting for the recipe so here it is girls! Buon Appetito!!!
Ingredients:
1 tsp olive oil
1 large onion, chopped
3 cloves of garlic, minced
1 lb minced Veal
1 lb mild Italian Sausage, casings removed
2 28 ounces canned San Marzano tomatoes, crushed
1 5.5 ounces tomato paste (small can)
1 tbls dried basil
1/2 cup snipped fresh basil
1 tsp kosher salt, plus more to taste
1/4 tsp black pepper
4 cups water, approximately
375g lasagna noodles, oven ready (no boil)
4 cups grated mozzarella cheese
1/2 cup freshly grated parmesan cheese
In a large skillet or saucepan, add the olive oil, chopped onion, minced garlic, veal and Italian sausage. Cook on medium-high heat until the meat is browned and the onions are translucent using a wooden spoon to break down the meat as it cooks. Drain off the fat.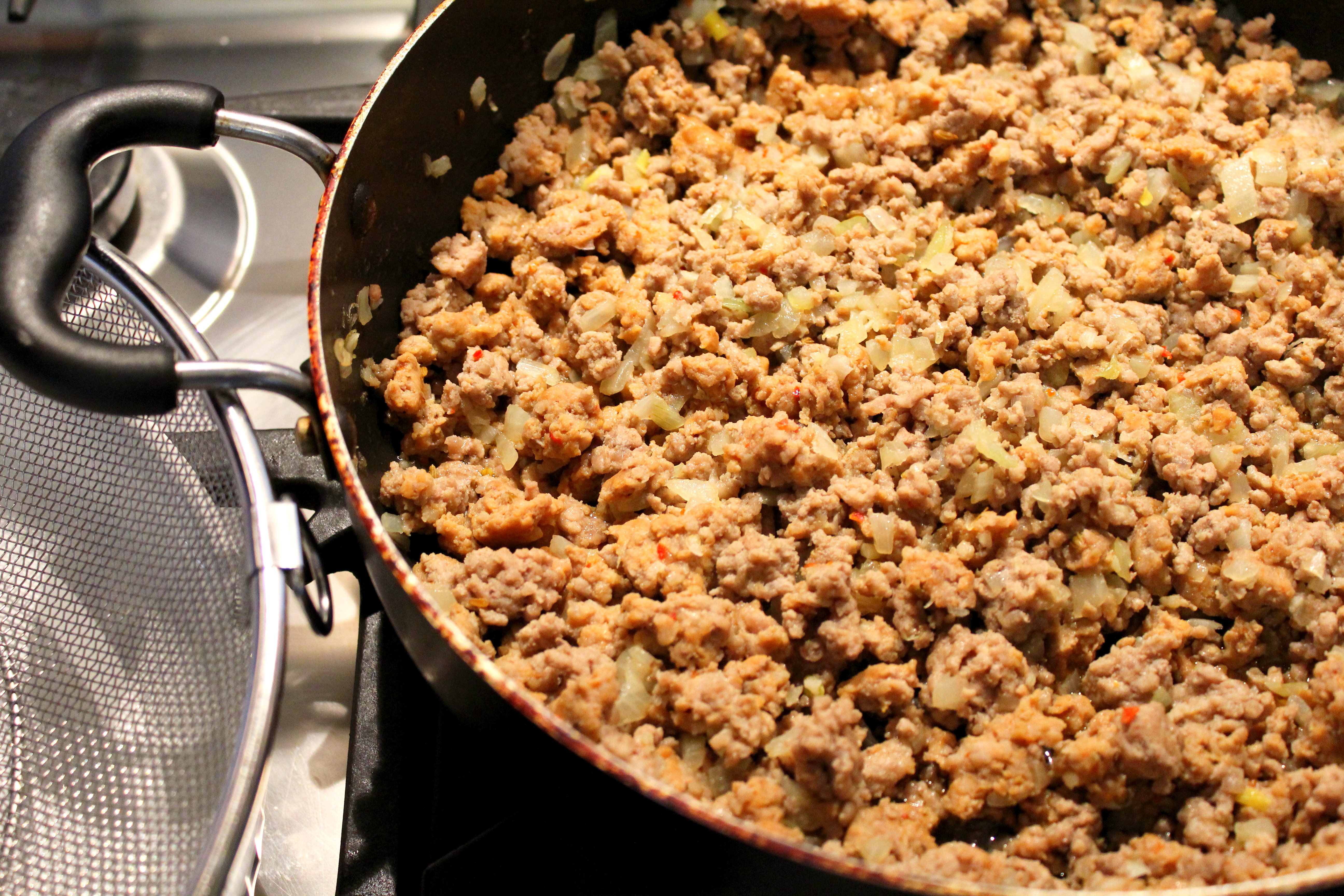 Stir in the crushed tomatoes, tomato paste, salt, pepper, and both dried and fresh basil. Rinse out the tomato cans with the water and pour this into the saucepan. Turn up the heat, cover and bring the sauce up to a boil, stirring and checking it frequently. Once it starts to boil, lower the heat to low and let it simmer gently for about 45 minutes. Stir occasionally. Taste for salt at the end of cooking and add more if needed.
Preheat oven to 375*
Assembling the Lasagna
Coat the bottom of your lasagna pan with some meat sauce. Layer the lasagna noodles side by side in a single layer.You may need to snap off the ends on a couple of noodles to fit the pan. Spread meat sauce over the noodles to cover. Sprinkle about 2 tablespoons of parmesan cheese and one-third of the mozzarella. Repeat, layering the noodles, meat sauce and cheeses two more times. If you are running low on meat sauce for the last layer, just add some water to your sauce.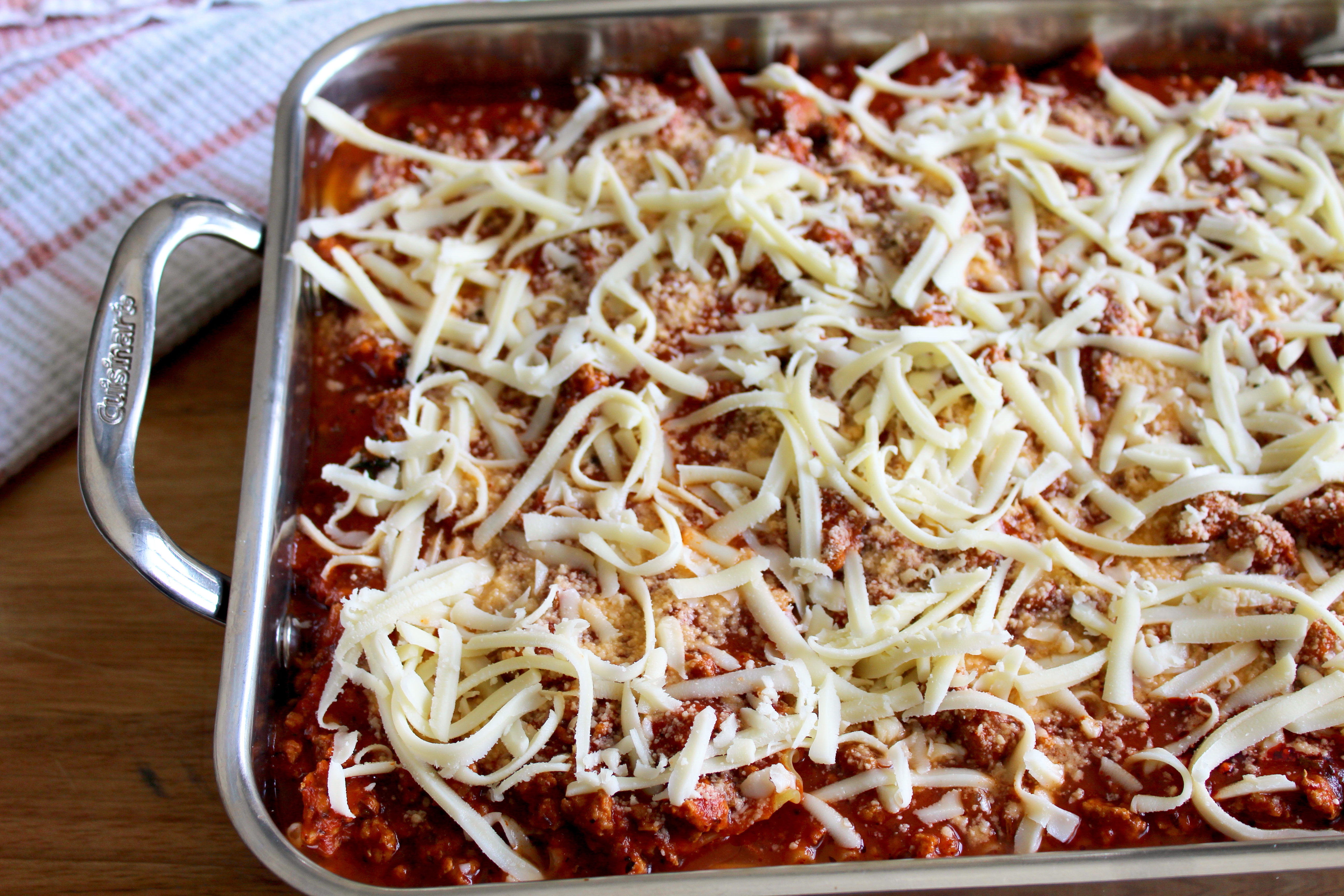 Cover loosely with aluminum and bake for 30 minutes. Uncover and bake an additional 20 to 30 minutes.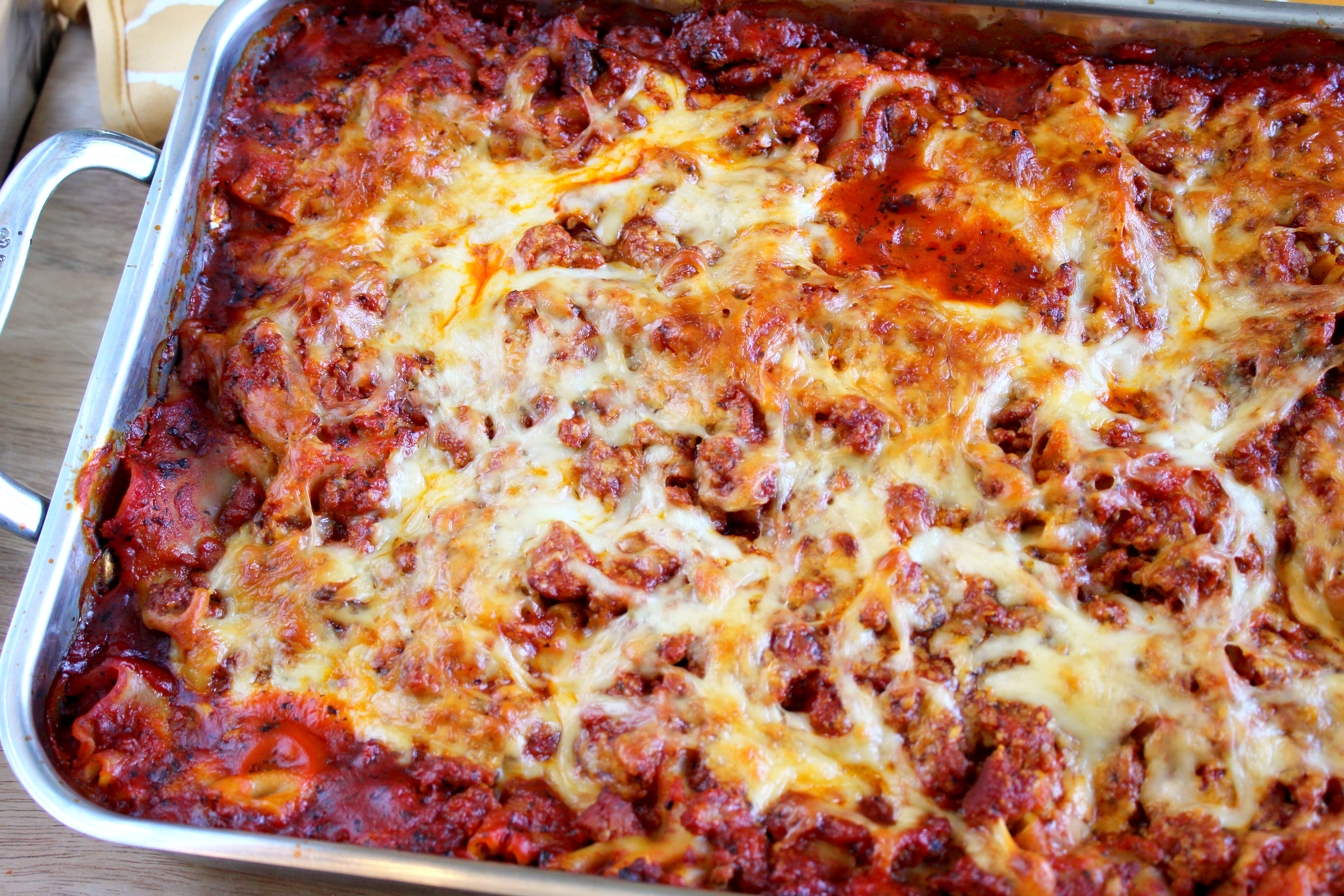 Let stand 1/2 hour before serving.
Serve and enjoy!!!