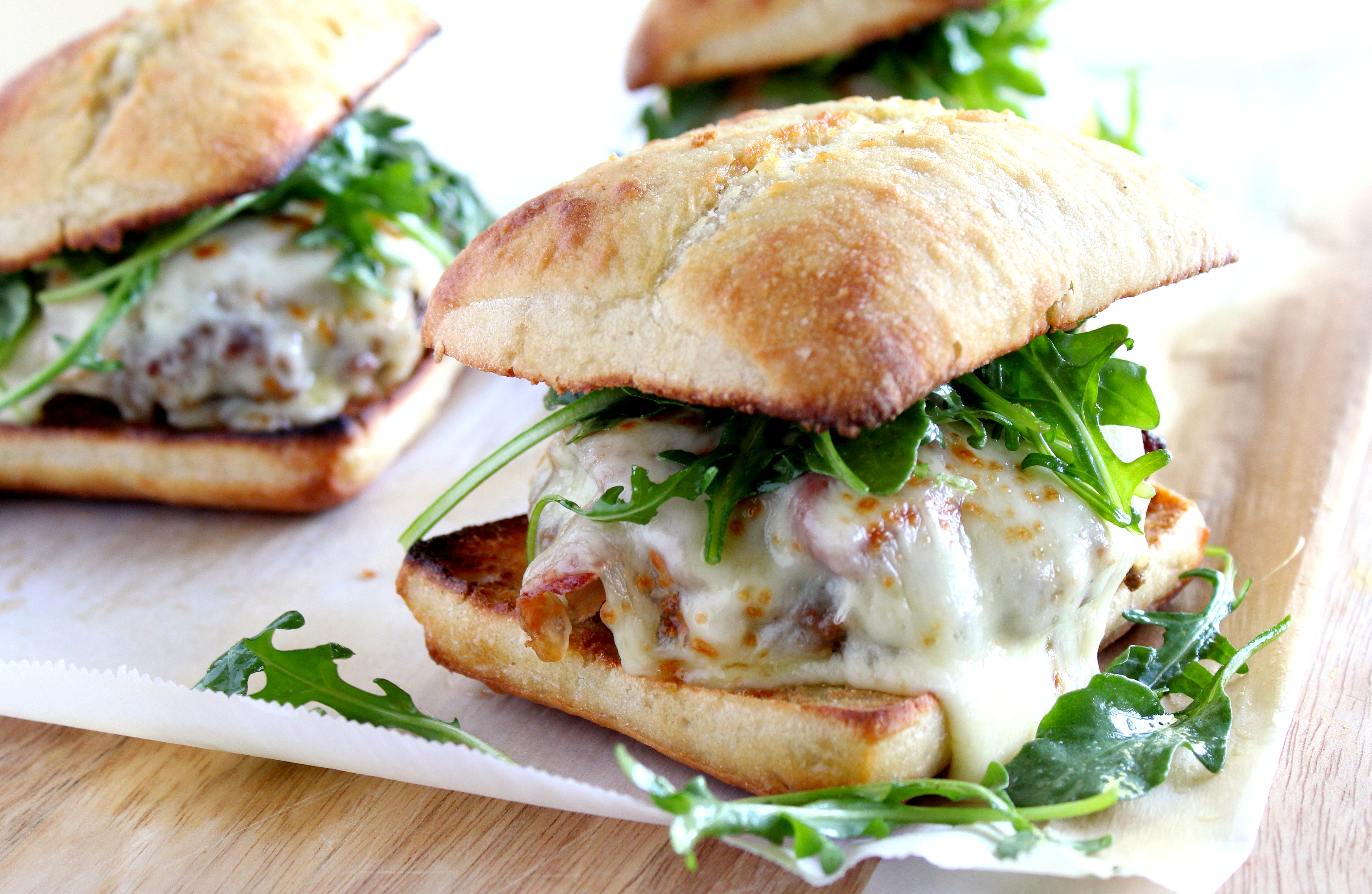 If you love the slightly salty and woodsy flavors of Saltimbocca alla Romana , traditionally made with veal scallopini, then you will most certainly enjoy this burger version. It is a great way to showcase a few fresh and flavorful ingredients into a less formal but equally wonderful meal.
Sage is one of those herbs that pairs well with meat dishes. Look for fresh leaves, they render a subtle aromatic flavor. You will want to avoid any with blemishes, mold and wilted leaves.
See the three top burgers in the above picture, well that was my husband's serving. I kid you not…..I often tease him that he eats like a horse. I have no idea where he puts it all. Where as, I have only to look at a photo of food and I gain weight. Lol 🙂
Ingredients:
2 lbs ground veal
5 large garlic cloves, minced
25 sage leaves, coarsely chopped
kosher salt and freshly ground black pepper to taste
2 tbls olive oil, plus more for brushing the buns & drizzling over the arugula
3 cups baby arugula
6 buns (I used artisan burger buns, similar to ciabatta bread)
12 slices Prosciutto Di Parma
12 thin slices provolone cheese
In a large bowl combine the ground veal, the minced garlic, sage, salt and pepper. Divide the ground veal into 6 equal portions. Shape each portion into large patties.
Heat 2 tablespoons of olive oil in an oven proof pan over medium high heat. Cook the burgers 3 to 4 minutes on each side, turning once.
While the burgers cook, toss the arugula leaves with a drizzle of olive oil, salt and pepper.
Place the burger buns on a cookie sheet, brush the buns on both sides with olive oil. Broil in the oven for about a minute on each side just till golden brown. Keep an eye on them so they do not burn.
Once the burgers are cooked through top each with 2 slices of prosciutto and then 2 slices of provolone cheese. Place the skillet under the broiler just till the cheese is melted. Note; If your pan does not have an oven proof handle, simply wrap the handle(s) with 2 layers of aluminum foil. Or you can just as easily transfer the patties from your pan to a cookie sheet and place under the broiler.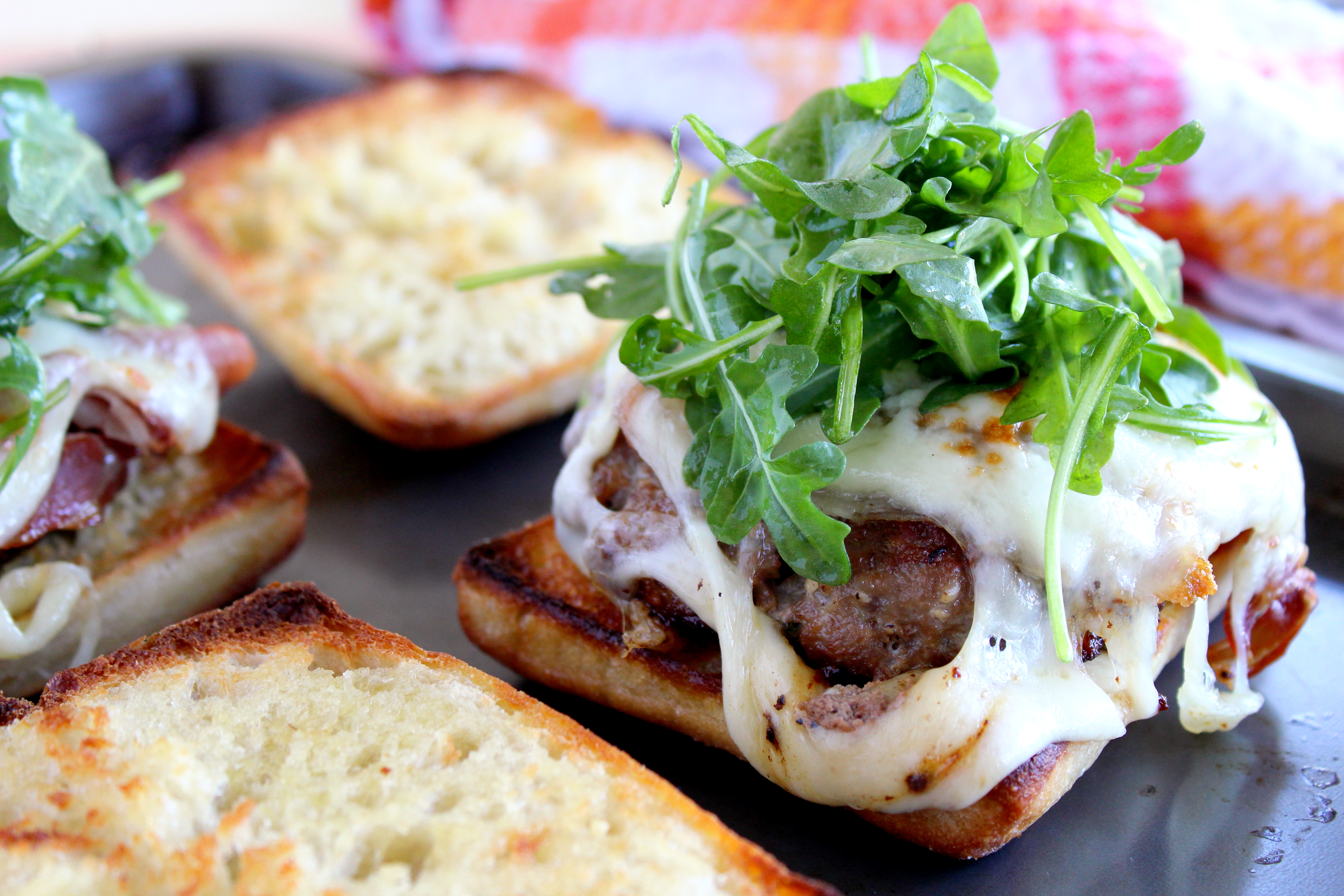 When ready place the burgers on 6 toasted bread slices, top with a handful of arugula and then another slice of toasted bun.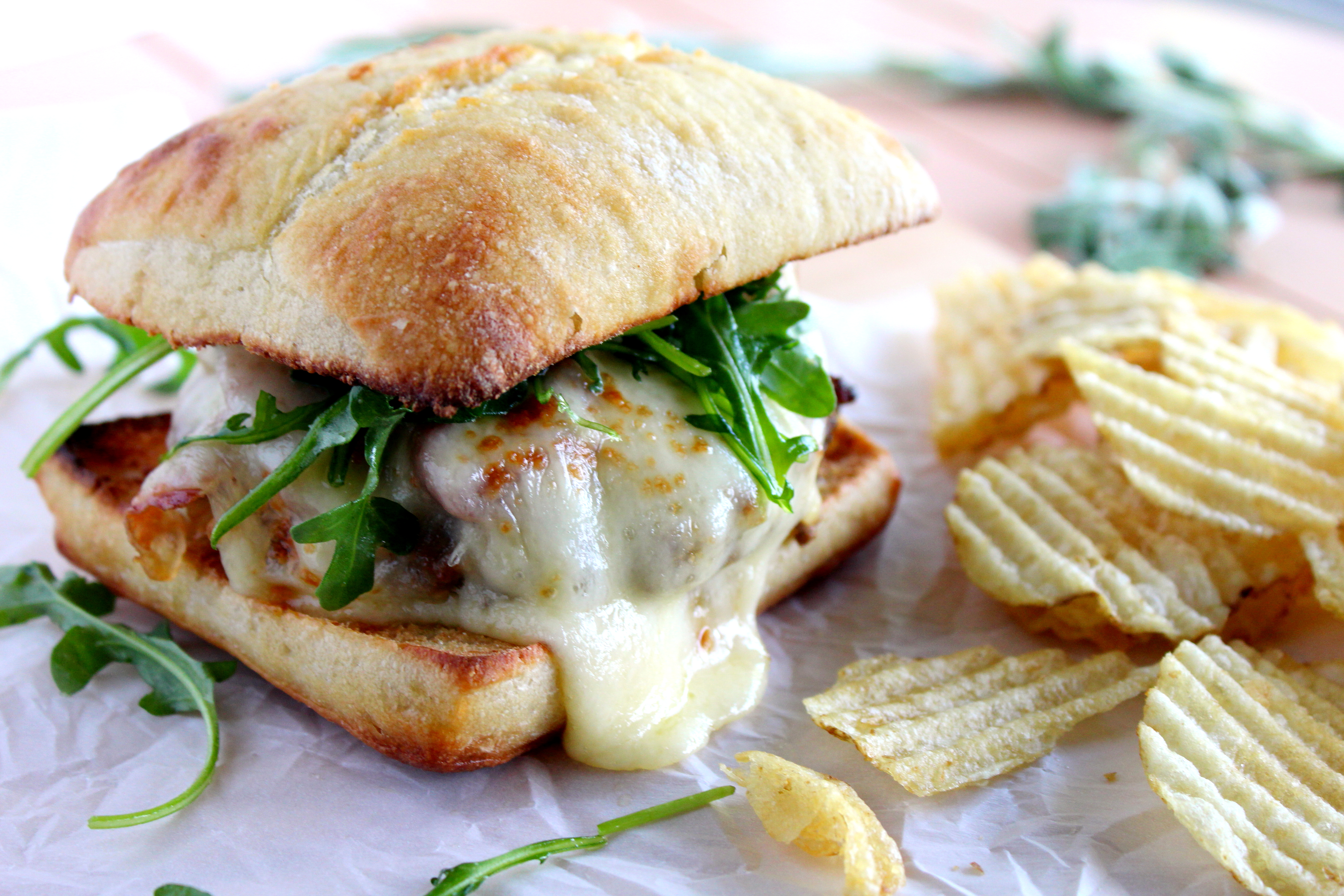 For a rustic backyard feel, I served my burgers with gluten free potato chips.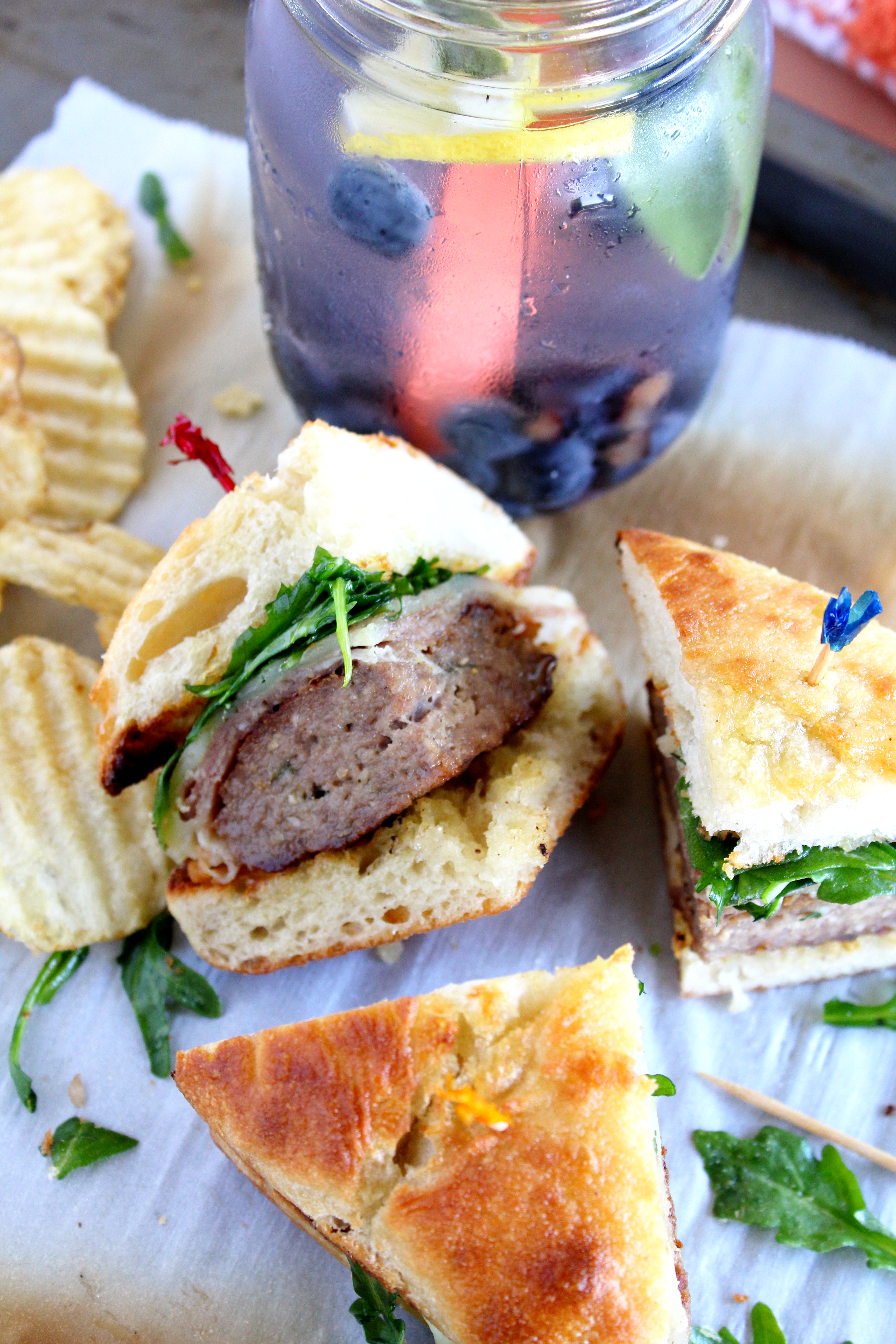 I have to let you in on a little secret. In the above photo…well it started off with 4 hamburger wedges. But I tell you that while I was snapping pictures well I just could no longer resist I succumbed to temptation. The aromatic sage, the oozing provolone cheese with the crispy saltiness of the prosciutto peaking through, was just too overwhelming. So yes…yes…I gave in! Yummy! Buon Appetito 🙂
Yields 6 servings !